---
Water is undoubtedly the lifeblood of our civilization.
One look at history will reveal that the first great civilizations all flourished in river valleys. Yet water not only holds the power to create, but also to wipe out civilizations. With full knowledge of this, our ancestors learned to tame this force of nature, which eventually paved the path to the advances and innovations we enjoy today.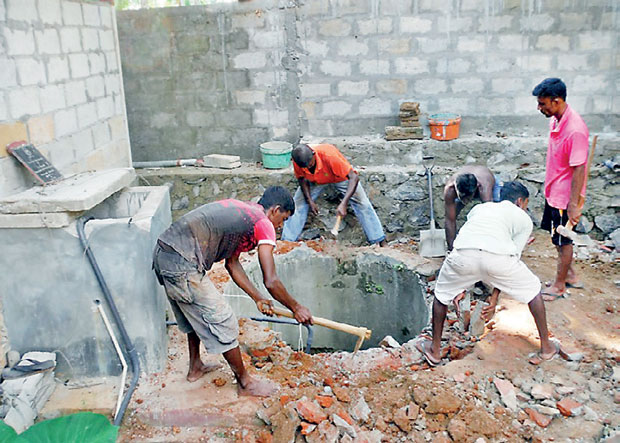 Pictured is Moragahahena Maha Vidyalaya in Horana, an example of many schools in the outskirts of Colombo that experience a severe lack of water and where the community is joining hands to make a difference.
The UN reports that there is a sufficient amount of clean water to meet the needs of the population of planet earth. However, they also point out that current shortcomings with the world's economic and infrastructure frameworks cause millions of deaths due to the lack of good-quality water.
Although significant advancements have been made in the field of water management in Sri Lanka, there are those who still struggle to access the basic necessity of a consistent source of clean water. While reasons may include natural hazards such as droughts or floods that are beyond human control, there are also major gaps in the infrastructure and facilities available to ensure steady accessibility to water.

According to a recent UNICEF report, children are especially impacted by the country's water issues, with schools in a number of areas across the island lacking access to clean water and sanitation. There is a dire need to address this problem as it increases risks to children's health, and naturally, it poses a threat to their education.

UNICEF reports that the percentage of schools in Sri Lanka with improved water sources ranges between 80 to 85 percent. In addition to this, the continuous availability of water, or the quality of the water sources are all key challenges faced by schools or communities, whether or not they have access. Taking that into account, the ensuing issue becomes one of national importance that sheds light on the spread of water-borne diseases amongst our children, and our country's urgent need to be educated on the matter. While authorities will continue to assist, knowledge will empower these afflicted communities toexplore solutions themselves, creating true sustainability.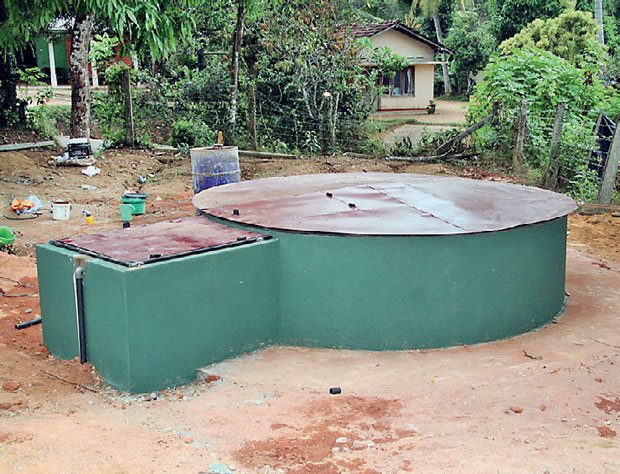 The abandoned well renovated with a safety cover and a water pump powered by electricity at Kiriwathuduwa Jayathilake Vidyalaya
Here, private sector contributions can play a key role in helping shape the futures of rural communities faced with the water crisis. It is important that private corporations work hand-in-hand with central and provincial governments and communities to provide clean water and sanitation. In this regard, Fonterra Brands Sri Lanka, the company behind Anchor milk, has fostered a reputation for spearheading a campaign around providing clean water and safe sanitation amongst children in rural townships. According to the dairy company, these initiatives are driven by their corporate vision to uplift the quality of life of the communities where they operate.

With such a focus, the company has identified schools located within the North Western, Central and even the Western Province, the latter of which is regularly mistaken for having access to clean water and sanitation due to its geographical proximity to Colombo. Leveraging close collaboration with relevant community groups, this work has delivered relief to several schools in rural communities just outside Colombo in rural areas in Kiriwathuduwa and Hanwella.

At a time when the country has been frequently afflicted by natural disasters, drought and water-borne diseases, Fonterra has pledged to fight back through long-term sustainability to safeguard our future generations.

The provision of clean water is also critical for the formulation of a safer ecosystem and therefore its necessity cannot be regarded lightly; our survival depends on it. Through the instigation of such local projects – raising funds, awareness and the involvement of local parties such as teachers, School Development Societies and authorities – such efforts will strengthen rural communities, which is where true impact and transformation can take place.