---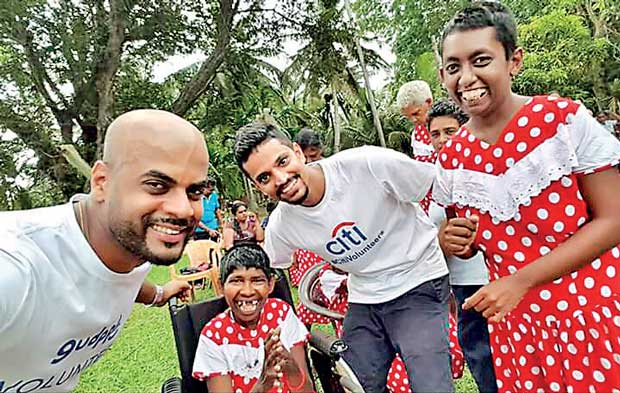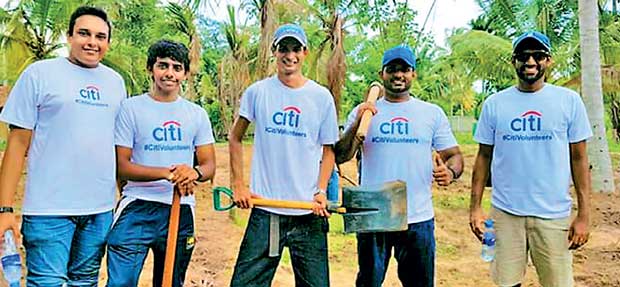 Citi celebrates its 12th annual Global Community Day, with more than 80 Citi volunteers in Sri Lanka joining the efforts of nearly 100,000 of their colleagues, family and friends in 500 cities in 91 countries and territories to engage in service activities in their local communities.
Citi Sri Lanka volunteers together with gudppl, a new social network for people and organizations to find volunteer opportunities, visited Wester Seaton Cheshire Home in Negombo recently.
The home for the differently-abled is a global alliance of Leonard Cheshire charities which works to improve the lives of disabled people in 54 countries. The home presently caters to the needs of thirty residents. This year's theme was growing an organic farming unit for self-sustenance and livelihood. By helping generate an organic farm, creating the environment and necessary model to commence organic farming Citi Sri Lanka volunteers hope to not only uplift the lives of these differently-abled people but afford them an opportunity to come closer to nature and the environment and showcase that disabilities can be turned around to abilities that can generate income as well. Participating in the event Citi Country Officer Sri Lanka, Ravin Basnayake, "I am overwhelmed by the volunteer response and their enthusiasm to be a part of this green movement project aimed to improve the lives of the local differently-abled community, this surely showcases our commitment and spirit to give back to the communities we live in. We hope that this model will inspire and promote similar projects elsewhere in Sri Lanka as well." As majority of the volunteers engaged in the planting activities another group of volunteers took the opportunity to conduct an arts and craft session encouraging the residents to express and explore their creativity.
The day continued with our volunteers uplifting the spirits of the residents by interacting and spending quality time spreading positivity. Citi Global Community Day provided a unique opportunity for all Citi Sri Lanka employees to come together and bring Citi's mission and value proposition to life.