---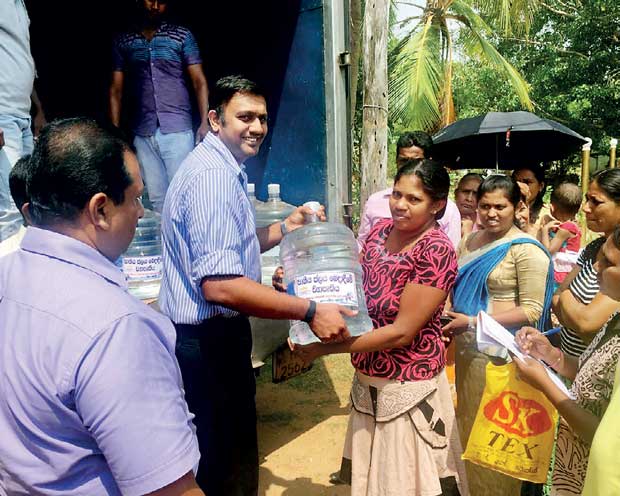 Carrying out their duties as a responsible corporate, Ceylon Tobacco Company PLC (CTC) recently completed a CSR initiative where the company donated clean drinking water to over 500 drought affected families in Madirigiriya and Elahera leaf growing areas.
This was yet another initiative by the CTC staff to support the rural communities in their day-to-day struggles.
Ambagasvewa village in Madirigiriya was the worst affected area by the drought and it was identified that the Diggalpitiya Village in Elahera had a high number of individuals diagnosed with Chronic Kidney Disease in urgent need of clean drinking water.
As the drought situation took a turn for the worse, employees of CTC took initiative by providing over 1,000 water bottles to help affected families get through difficult times.
Commenting on this staff CSR initiative, Chief Executive Officer and Managing Director at CTC, Michael Koest said, "Corporate Social Responsibility is instilled in the core of CTC's values and it is inspiring to see employees thinking outside of their contemporary business objectives to help those in need."
The families who received this aid were appreciative of the employees' initiative to provide them with immediate relief and the reusable bottles meant that they were able to store water for future use.
Over the years, CTC has successfully fostered passion, enthusiasm and team work among its employees which is demonstrated every time they volunteer to uplift the lives of communities island-wide. CTC will continue to embody CSR in all of its strategic and sustainable CSR in the future.