---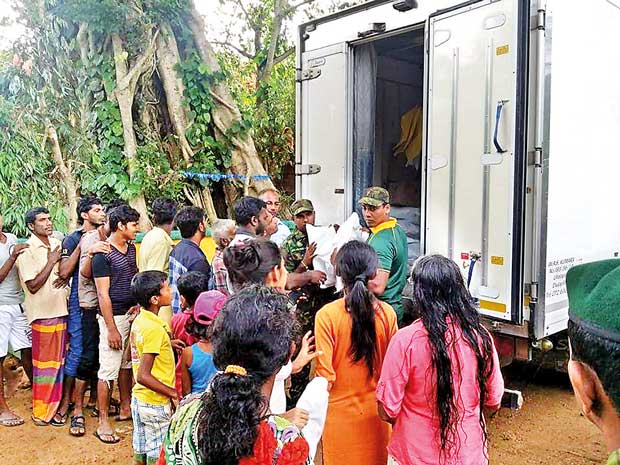 Responding to the recent flood disaster, Ceylon Tobacco Company PLC (CTC) and its employees promptly took action to donate flood relief items worth over Rs. 13 million to victims of floods and landslides in several areas of the country.
"As a company that has been a part of Sri Lanka for over a century and stood by the country during its most difficult of times we felt the need to come together once more to support our fellow countrymen in this hour of need. Our employees worked together to make sure that the essential items were collected, packed and distributed among the most affected," said CTC's CEO, Michael Koest.
According to Nalin Jayasuriya (AIT Manager of CTC), the first phase of the relief effort, which included the distribution of essential items was carried out in Deniyaya, Ratnapura, Galle, Matara and Matugama. The first lorry carrying relief aid were distributed among the people affected in Deniyaya area on the 31st of May while the second truck carrying items was dispatched to the Mathugama area on 1st June.
The 5-day campaign to distribute humanitarian aid is carried out in collaboration with the Police and STF troops, where essential items including bed sheets, towels, clothes, undergarments, children's garments, sanitary items and medicine, were distributed in disaster stricken areas that had not received relief aid by then.