---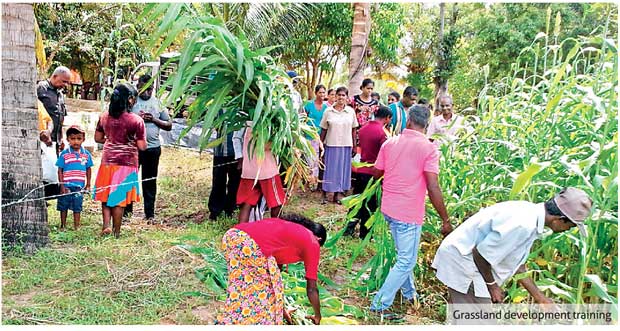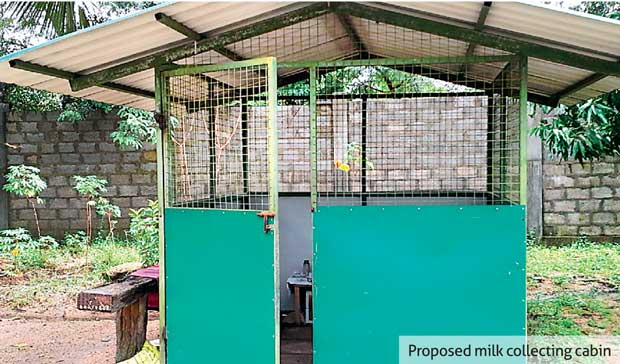 CIC Agri Businesses together with the Presidential Secretariat, the International Fund for Agriculture Development (IFAD), and the National Agri Business Development Programme (NADep) recently launched a project to support dairy farmers and the dairy industry in Sri Lanka.
The project which comes under NADep's "Enabling Farmers to Become Agri- Entrepreneurs" initiative will initially support dairy farmers in the Dambulla, Thambuttegama. Kanthale, Maderigiriya, Siddapura and Muthuwella areas. The first ceremony to hand over equipment to dairy farmers in Pollonnaruwa will be held on June 3rd at the "Buddhi Mandapaya" under the patronage of President Maithripala Sirisena.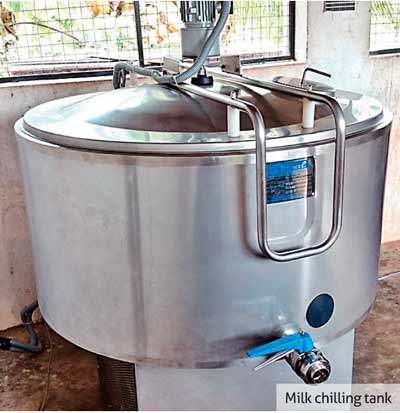 With the main focus of developing the livelihoods of dairy farmers the project will also enable dairy farmers to increase income levels. Under the programme 42 farmers from the selected areas will be provided with support to set-up proper cattle-sheds while they will also be trained in areas such as cattle-shed management, calf management, grassland management, artificial insemination procedures and animal husbandry, and proper milk collection techniques. Milking machines will also be provided to farmers who yield more than 20 litres of milk per day. Furthermore 36 lactose scan machines which reads the quality of milk, 14 milk collecting cabins at village level and several milk chilling centers in semi-urban areas will be set-up.
Speaking on the programme General Manager Milk Collection and Extension at CIC Agri Businesses Nandana Jayasinghe notes, "Dairy farming in Sri Lanka is still being carried out under traditional methods. For instance most of our dairy farmers will carry out the milking process only once per day when it can actually be done twice. Our farmers also have limited resources when it comes to storing and transporting the milk they collect. Collection centers are often situated far away from the farms and by the time the milk gets there the quality has dropped thereby giving farmers a lower price. However through this initiative we hope to provide knowledge and resources to dairy farmers so that their livelihoods will also be uplifted."
Also commenting on the initiative Chief Executive Officer Dairy Products at CIC Agri Businesses Amal Perusinghe said, "Sri Lanka has the potential to being self-sufficient in milk provided that the right support is given to the dairy farming community. CIC Agri Businesses is indeed proud to be a part of this initiative to create dairy entrepreneurs in the country."
The necessary milk collection points, lactose scan machines and chilling tanks are being provided by AIPL, a pioneering supplier of agriculture machinery to Sri Lanka. Speaking on AIPL's involvement in the project, Chief Operating Officer of AIPL Dilranjan Jacob also said, "AIPL has a longstanding history of supporting many industries in Sri Lanka with state-of-the-art machinery and equipment that allows these industries to grow and become more productive. In the long run it supports the local economy. With this initiative we join hands with CIC Agri Businesses to support a much-needed industry in the country. Dairy farming has been carried out for many years under traditional methods and we strongly believe that it is time to take the dairy farmer and the industry to the next level."
The project implemented in the North Central Province is also due to be extended to the rest of the country in the near future. Phase I which is currently in process is due to be completed within 2 years.