---
The rapid increase in road accidents often ending in fatalities is a matter that draws much attention from the media and the public alike. According to the statistics of the Sri Lanka Police at least seven to eight deaths are recorded by road accidents daily in the Island alone.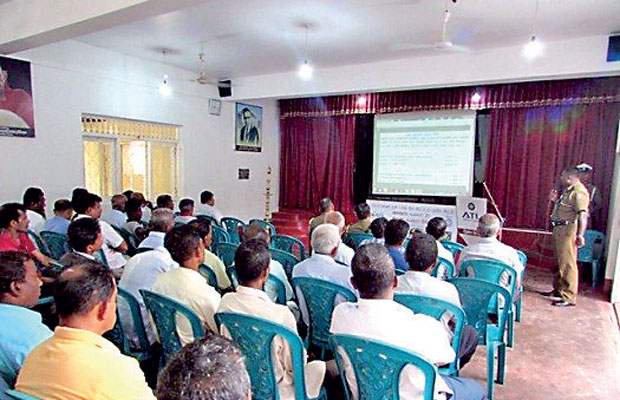 Worldwide statistics show that, on top of the million lives that are lost, a further 23 million people up being disabled due to road accidents each year. 85 percent of all road accidents could be accounted to human negligence, an alarming proportion considering that almost all of these can be prevented with the proper awareness and compliance of road rules.

In this current setting, Amãna Takaful PLC (ATL) organized a highly successful training programme on road safety targeting the owners and drivers of three-wheelers and school vans in partnership with the Traffic Police Branch of Matara. The programme saw the participation of a large number of drivers being present at the YMBA hall in Matara, making it a very successful initiative. Divisional Traffic IP A.W.P Sudesh Nalaka and SI B.H Lal Wijethilake together with officers representing the Matara Traffic Police Division were present at the event. The opening key note was delivered by ATL Area ManagerJanaka Wijeyakumara, who drew the attention of the participants to the importance of discipline when driving and the consequences of irresponsible driving, the leading cause for majority of accidents.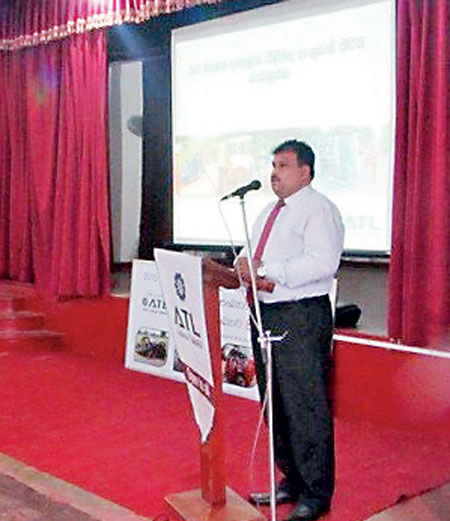 The keynote address on behalf of the Department of Police was delivered bySri Lanka Police Matara,Traffic Police Division, Inspector of PoliceA.W.P Sudesh Nalaka. A very comprehensive account of road accidents, the leading causes and prevention of the accidents were discussed during
his speech.

Commenting on this timely initiative, ATL Marketing ActivationsManagerSumedha Mirihana had this to say: "Sri Lanka records one of the highest death rates by road accidents annually, mainly due to the negligence of the drivers, riders and the pedestrians. ATL as a responsible insurer that places great value on human life has a greater social responsibility towards awareness creation. We hope to carry out more programmes of this nature in the future, and also take this opportunity to extend our sincere thanks to the Matara Traffic Police Branch for their support and assistance."

In conclusion the final presentation for the day was delivered by ATL Senior ExecutiveShammi Nissanka. He drew the attention of the participants to CCTV footage of accidents, thus giving ample examples of irresponsible and negligent driving and mistakes drivers tend to make behind the wheel.