---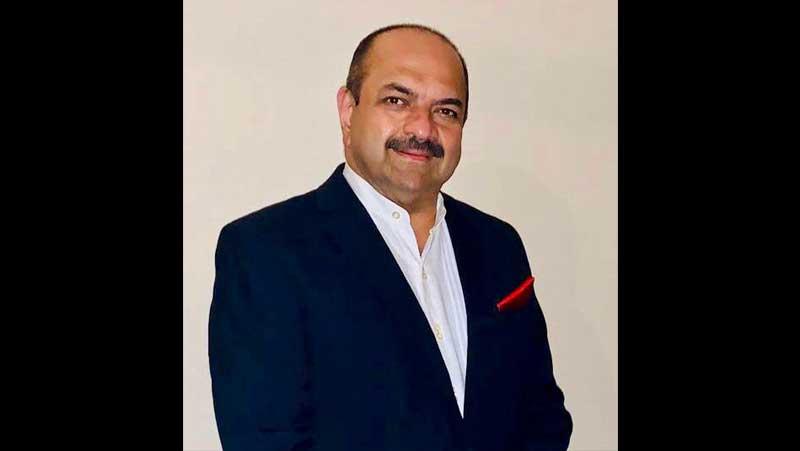 Q: Provide a brief history of the company.
A: Wings Logistics was incorporated in 2001 and today counts highly skilled professionals combining numerous years of experience in the Air and Sea Freight forwarding industry. Our operation is centered in a prime location in the heart of Colombo and boast of a worldwide agency network in 54 countries to provide total global coverage. Spearheading the reputation of the country's logistics industry, Wings Logistics proudly commemorates 20 glorious years in Sri Lanka's logistics sector. The past two decades mark the Company's transformative journey – evolving from a versatile air, sea and land freight forwarder to one of the fastest-growing logistics partners to many industries. Armed with the mission to be amongst the top Freight and Logistics companies by holding itself to the highest standards, Wings Logistics has firmly cemented its credentials in the logistics sector.
Q: What makes Wings logistics stand apart from competition?
A: With an extensive portfolio of logistics solutions and value-added services ranging from warehousing and distribution to charters and customs brokerage, Wings Logistics meets the demanding pace of consumer and customer evolution by adapting quickly to the latest logistics technologies, trends and tools, differentiating themselves in a competitively growing market by delivering on their value additions, and affording clients an unparalleled first-and-speed-to-market advantage.
Q: What are the services provided by the company?
A: In short, we handle import / export for both air / ocean and commodities ranging from a 'PIN to ELEPHANT' which can be tailor made for each customer. Our service range also covers any type of transshipments "Sea to Air" or "Sea to Sea", taking advantage of Sri Lanka's strategic location in the Indian Ocean. We also undertake customs brokerage / handling and warehousing for both air / ocean shipping modes, giving our customers a 3600 range of shipping solutions.
Q: What is the depth of experience behind the company?
A: The Chairman and CEO of Wings Logistics, Tony De Livera, is the power behind the company, having nurtured it for the past 16 years. Tony De Livera has been at the forefront of the freight forwarding business for 40 years, having held the position of Chairman of the Sri Lanka Freight Forwarder's Association while continuing to be on the advisory committee. Under his guidance and wealth of experience in logistics and freight forwarding, coupled with a team of highly skilled and experienced professionals, Wings Logistics provides rapid, reliable and accurate freight forwarding solutions, growing from a modest business, into a globally reputed name.
Q: How is the company positioned in Sri Lanka's logistics industry?
A: We aim to "wow" our customers with every shipment we handle for them and strive to be one of the best logistics companies in Sri Lanka.
Q: With tech disruption in many industries, how is the logistics sector impacted and how has Wings leveraged on technology to serve customers?
A: In today's day and age, service excellence cannot be achieved without employing the correct latest up to date technology. Hence, our decision to upgrade our ERP systems years ago. We were one of the first companies to use a dedicated ERP system built from scratch to handle the full-size operations of all our customers, which has been highly appreciated by our local and overseas customers. With the Chairman's vision of "GO GREEN", the company is regularly investing our resources in technology and people who are leaning towards eco-friendly best practices / methods and ensure that all staff are updated to handle the global changes in techno-based economies.
Q: What are the other new trends in the logistics sector?
A: It is simply "e-Commerce" where all business partners including government authorities are now looking at to implement/improve the productivity on supply chains. The world is more focused on receiving raw-material or finished-goods on a "just-in-time" basis, rather than holding large inventories in the old days. This model helps companies to reduce storage costs in and secure extra funds for useful matters. This trend places a lot of onus on the logistics service provider (LSP) and unlike before, customers have started to value LSP's as "Strategic Partners" in all their business operations. Wings Logistics is always ready to take up challenges based on our customer's demands and adopt / implement e-methods accordingly.
Q: How has the pandemic impacted the logistics sector and will any of the changes be permanent?
A: Looking at the overall picture, logistics was one of the industries that performed well during the pandemic, handling limited products. LSP's who quickly diversified to handle all kinds of products will survive, sadly some of the others will face major issues. Even in our operations, we quickly converted to hybrid-work modules including "work from home" (WFH) assignments for our back-office operations. Majority of our staff are now fully conversant is WFH and I am sure this trend is likely to continue in the future, considering the flexibility that it provides our staff.
Q: What are the highlights of Wings Logistics customer care?
A: Wings Logistics is a company that values and nurtures client relationships, building a strong corporate identity based on integrity and dependability, one relationship at a time. We are proud to celebrate 20 years in the logistics business. Wings Logistics has a growing list of clients across multiple industries including apparel, retail and consumer electronics, while building a strategic logistics network of carriers and agents across the US, Asia, the Pacific Rim and the Indian Sub-Continent.
Q: What are the future expansion plans for the company?
A: We think that the SME sector and the new start-ups will play a major role in future economies, so our development plan is going to be more focused on these growing new markets. We try to implement more flexible logistics solutions to new entrepreneurs based on the "Triple Bottomline Approach" who look for strategic LSP's to offer them shipping as well as shipping advisory services which will help them to gain cost leadership in their businesses. Our mission is more focused on expansion of innovative solutions rather than physical resources that could be more helpful to growing markets.