---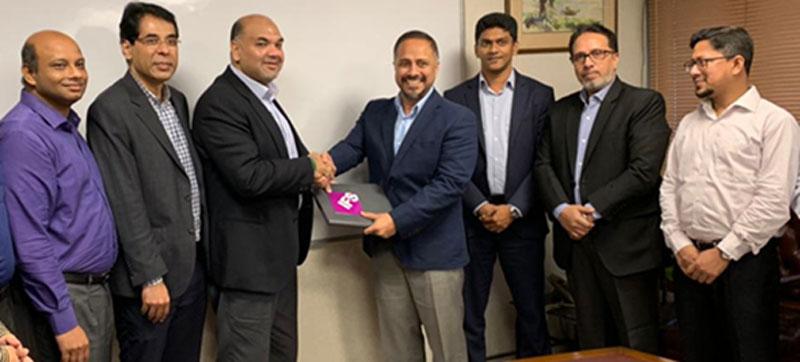 The team from Transcom Electronics Pvt. Ltd. & IFS sign agreement
IFS, the global enterprise applications company, announces that Transcom Electronics Pvt. Limited will deploy IFS Applications™ 10 as its ERP backbone for managing core business processes and improving scalability in their retail business.
Transcom Electronics started its journey in 1993 in the Electronics business through Transcom Electronics Limited, which currently has 48 electronics hubs under Transcom Digital with integrated logistics & service points. Transcom offers a wide range of renowned brands in the categories of electronics and appliances.
To promote productivity and ensure efficiencies across its operations, the company needed to replace its legacy systems with a modern and fully integrated ERP solution, which will provide connectivity across its manufacturing plants and online distribution platform.
Following a comprehensive evaluation process that included a number of major ERP vendors, Transcom chose IFS Applications. With the implementation of IFS Applications, all processes will be managed in a single, integrated platform that will give the company complete visibility in real time as well as improved information accuracy.
"We are impressed with the capabilities of IFS Applications and are delighted to work with a global ERP provider with such a successful track record," said Arshad Huq, Managing Director & CEO, Transcom Electronics. "We are convinced that IFS will deliver a rapid implementation project and pave the way for enhanced efficiency across the company's processes."
Shiraz Lye, Managing Director and Vice President Sales, IFS South Asia, added, "We are confident that IFS's technology will bring about great improvements in efficiency, as well as greater visibility and integrity throughout the company's vast scale of operations. With our expertise and best practices, we look forward to delivering an outstanding solution that will meet the high standards of Transcom Electronics."