---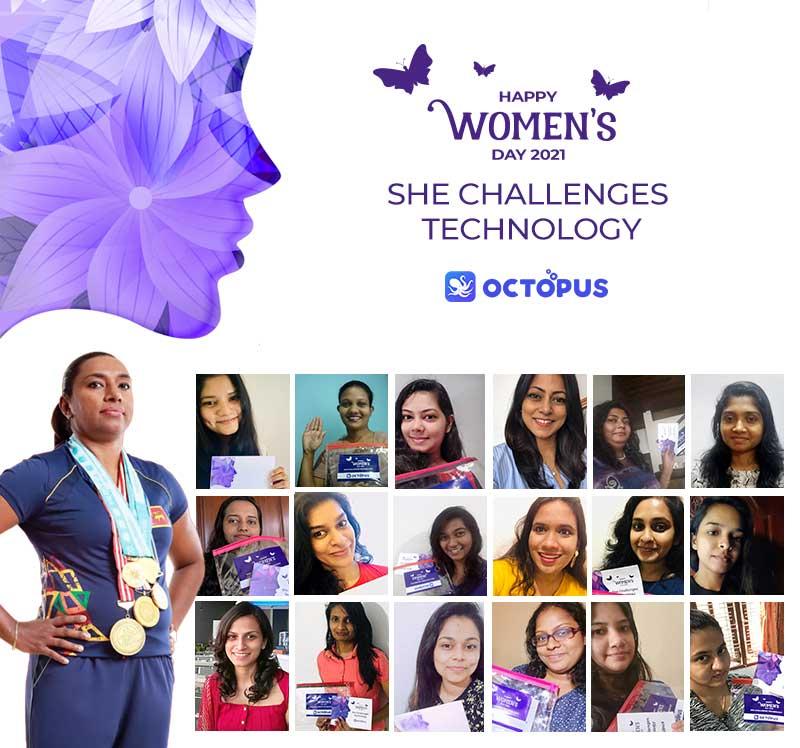 Octopus BI is one of the leading Australian Data and Learning analytics company, focusing on the education space.
On the 5th of March, the Octopus BI team was delighted to participate in a virtual event for International Women's day 2021. The theme "She Challenges Technology" highlighted the contribution of women to the technology industry.
The guest speaker of the event was Mrs. Damayanthi Dharsha, the first school girl to represent Sri Lanka at the Olympic Games. Dharsha was just 16 years when she won the 100 meters gold medal at the Colombo SAF games in 1991 in a new record. In a sports career spanning across 17 years, Dharsha has created history with multiple new records and adding many medals to her collection.
The Women's day program at Octopus BI was an interactive session, sharing experiences from her life on being a successful female athlete and how she manages her multiple roles in career, personal and family despite many challenges she came across.
Octopus BI reflects and truly grateful for the contribution of women in technology and the workplace, as leaders and as peers, as significant contributors to family and social life and as wonderful colleagues and mentors.