---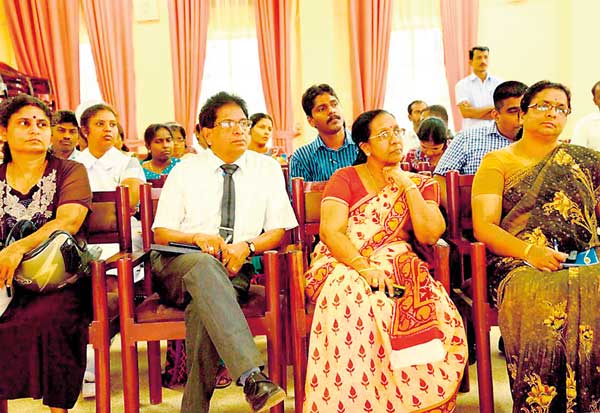 Audience, including the Regional Director of Health Services and Vice Director of the Vavuniya GH, at the inauguration of the construction of the sewage system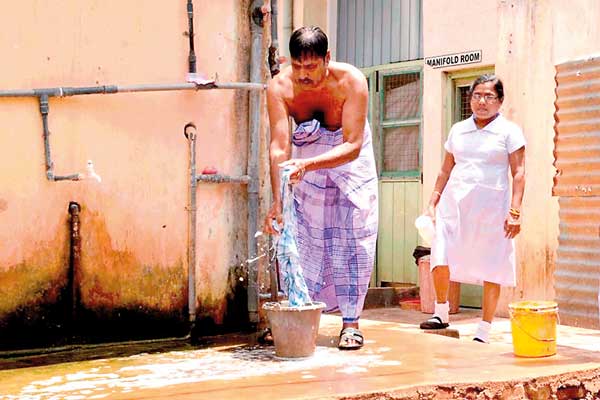 Currently, patients washing their clothes causes wastewater to run into open drains without a proper collection system






I

n a bid to address one of the biggest risks jeopardizing the environmental and health conditions in the Vavuniya township, the United Nations Office for Project Services (UNOPS) in partnership with the Regional Health Services Directorate initiated the construction of a sewerage and waste water treatment plant for the Vavuniya General Hospital.
These activities are being implemented with financial assistance provided through the European Union Support to District Development Programme (EU-SDDP), with a total financial envelope of EUR 60 million. The programme aims to support the Government of Sri Lanka's thrust for economic and social development in seven conflict-affected districts covering half a million people.
The District General Hospital of Vavuniya is the second largest hospital in the Northern Province serving a population of around 400,000 from the districts of Vavuniya, Mullaitivu, Kilinochchi, Mannar and a part of Anuradhapura. The hospital's current bed strength is 700 and an estimated 5,000 people seek outpatient assistance at the hospital daily, with a planned increase to 1,000 beds in the near future with ongoing development work to improve medical services.
In the context of the work that has commenced on Vavuniya General Hospital's new sewerage and waste water treatment, European Union in Sri Lanka Head of Development Cooperation Libuse Soukupova said, "Hospitals are not only significant consumers of water but also generate large amounts of waste water. Ensuring efficient waste water treatment and disposal is as equally important for public health as drinking water treatment and garbage collection. This project reflects the EU's commitment to both the protection of the environment and the promotion of healthy living. We hope that the people of Vavuniya will benefit greatly from initiative."
The hospital's current sewage disposal system consists of several overloaded septic tanks and clogged soakage pits. The effluent and sludge needs to be transported to a disposal pit located approximately 12 kilometres away at least six times per day using tankers. Also, the current practice of sullage disposal is creating significant health risks to the local community, as the hospital's waste water discharges to surface water drains or into the ground, leading to contamination of irrigation canals and eventual pollution of the surface and ground water system in the area.
With funding from the European Union, a sewerage and waste water treatment plant has been designed to address this challenge by UNOPS in cooperation with the Regional Health Services Directorate and the hospital staff. Over the past two years, UNOPS engaged an international consultant to prepare an appropriate design for this plant. Through a series of consultations with officials and communities, this was revised and finalized, with the final designs being approved by the Central Environmental Authority (CEA) through an Initial Environment Examination (IEE) process.
---
---
Add comment

Comments will be edited (grammar, spelling and slang) and authorized at the discretion of Daily Mirror online. The website also has the right not to publish selected comments.

---