---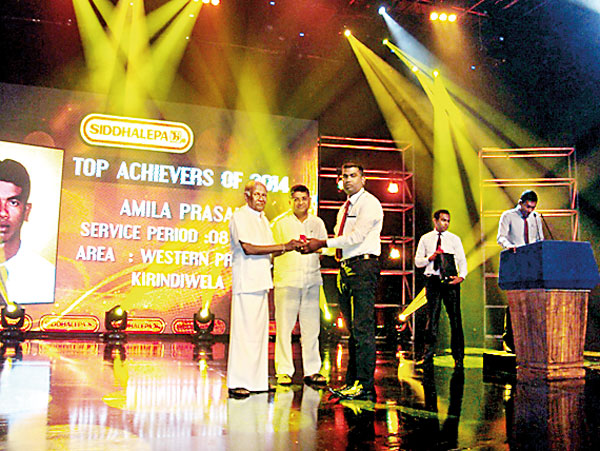 Siddhalepa, one of the largest distribution networks of the country, held its annual sales conference recently at Stein Studio, Ratmalana.


The best achievers were awarded gold and cash prizes by Siddhalepa Group Chairman Deshabandu Dr. Victor Hettigoda.


The event was a novel experience for the participants. The guest speaker was Sanath Gamage, who made an inspiring speech on how to face the future challenges in the market.

Sirasa Super Star Dasun Madushan entertained the gathering.
Siddhalepa Group Chairman and the board of directors were also present at the occasion.