---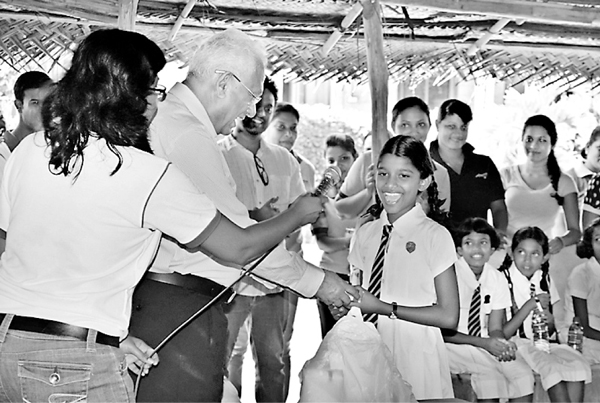 Chairman, American Group of Companies presenting a gift to a student for her performance at their eco-friendly training center


American Premium Water Systems (Pvt) Ltd, the pioneer in introducing 5 gallon bottles and hot & cold dispensers to Sri Lankan market is conducting factory visits for school children from all over the island.


Students of the WP/JA - Ranala Model Junior School were at the factory recently. About 125 students, teachers and parents were part of the factory visit.