---
By Chandeepa Wettasinghe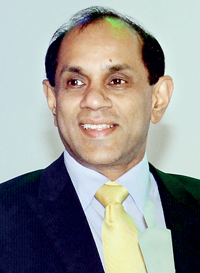 Overregulation and excessive taxation of the tobacco and liquor industries will cause the opposite of the desired effect, Ceylon Tobacco Company PLC (CTC) Corporate and Regulatory Affairs Director Dinesh Dharmadasa cautioned the government.

"Increasing regulations and excise duties will not bring you what you want," he said, speaking at the Business Today Top 25 awards ceremony in the presence of top government officials including Finance Minister Ravi Karunanayake.

Mirror Business reported previously that the excise duty hike on cigarettes last month was three times the annual hike seen in past years, while the tax increase on beer was also higher.Analysts opined that the excise hike takes place in October every year under the pretence of national health concerns for the government to raise quick funds to paint a rosy picture of past budgets, which have always run into worse deficits than planned.

They said that this makes the population opt for cheaper and riskier substances, which Dharmadasa confirmed.

"Cigarette volumes have dropped 20 percent over the last few years and these volumes have been gained by beedi, which is informal, unregulated and untaxed, which has grown 100 percent over the past few years," he said.

Dharmadasa said that illegal manufacturing and importation of riskier tobacco alternatives will continue to boom if such policies go on.

"We have an ever growing menace of illegal products coming to Sri Lanka from abroad. Illegal acts will increase and criminal gangs will gain from it. Taxes will also go down," he said.

The spirits and soft-alcohol segments are also in the same boat, with tax increases pushing alcohol consumers towards illicit and illegal spirits which pose greater health risks.

"We wish that the policymakers adhere to greater policy stability, especially in fiscal policy," Distilleries Company of Sri Lanka PLC Director Amitha Gooneratne also said while speaking at the awards ceremony.

President Maithripala Sirisena said this week that he is morally bound to enact a nationwide ban on the sale of liquor and cigarettes, but said that alcohol and cigarette consumers could topple the government if such a ban is implemented.

A ban on liquor licences would bring little results, as experts have said in the past that illegal and illicit sales make up more than 50 percent of the liquor market.
---
---
Add comment

Comments will be edited (grammar, spelling and slang) and authorized at the discretion of Daily Mirror online. The website also has the right not to publish selected comments.

---