---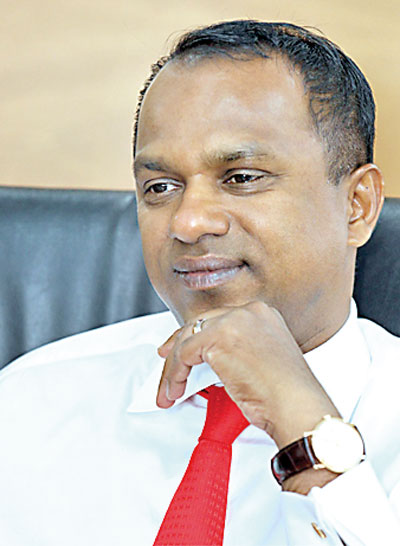 Royal Ceramics PLC Managing Director and high net worth investor Nimal Perera yesterday bought the controlling shareholding of Kalamazoo Systems PLC, a provider of printing solutions for Rs.36 million.
"This is the first time I took over a PLC for myself. In the past, I always did for Dhammika Perera. Though the company is small, it has a lot of value items," Perera told Mirror Business.
Accordingly, Perera bought 33, 489 Kalamazoo shares amounting to 66.98 percent at Rs.1,067.60 per share. The shares were bought through a margin account at Seylan Bank.
A stock exchange filing made by CT CSLA Securties who carried out share purchase on behalf of Perera said as at the end of yesterday's trading their client held a total of 33, 989 Kalamazoo shares.
Kalamazoo Sytems only has 50, 000 shares in issue.
Perera said that the top 13 shareholders in Kalamazoo Systems divested their shares excluding the shares belonging to the Gardiner family.
Perera said that he is planning to conduct a share split and transfer shares to two of his companies.
"I can do a lot. I'm planning to do some investments and trading through this".
Kalamazoo Systems total assets were valued at Rs.37.08 million with a net asset value per share of Rs.533.26 as at June 30, 2015.
Its stated capital stood at Rs.500,000 and has retained earnings of Rs.25.86 million and a non-controlling interest of Rs.1.51 million.
The company appears to have halted its operations, with revenue for the quarter ended June just Rs.2.94 million, compared to Rs.17.65 million year-on-year (yoy) while cost of sales was zero, compared to Rs.13.03 million yoy.
A net loss of Rs.828.24 million was recorded over a Rs.147.19 million net loss yoy.

---
---
Add comment

Comments will be edited (grammar, spelling and slang) and authorized at the discretion of Daily Mirror online. The website also has the right not to publish selected comments.

---