---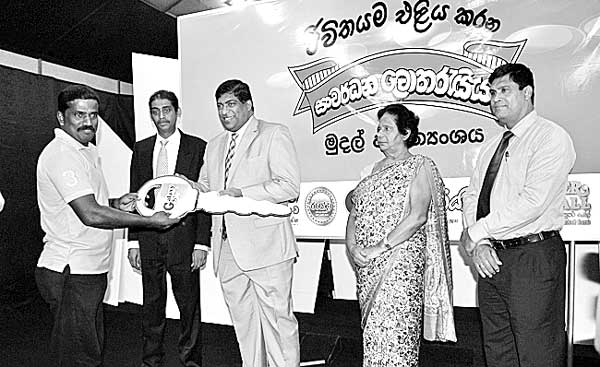 The Development Lotteries Board, dedicated to create millionaires, has organized a special draw to give out many prizes in the popular lottery, 'Lagna Wasanawa'.


While a large-sized 'Lagna Wasanawa' seasonal ticket has been designed specifically for this purpose a 9-digit special number has been included in the ticket.
Accordingly by matching this special number, consumers have an additional winning chance. They will be able to win two three-wheelers, three motorcycles and five flat-screen televisions sets in addition to the usual cash prizes worth millions of rupees.
This seasonal lottery ticket was released on November 16, 2015 and will be available in the market for about a month. The winning numbers that yield the above-mentioned prizes will be released after a special draw to be held on December 11, 2015.
The 'Lagna Wasanawa' ticket was introduced to the market with a new look and feel on October 23rd with increased opportunities to win Rs 20 for the winning zodiac sign.
The Development Lotteries Board invites people to purchase this large 'Lagna Wasanawa' seasonal ticket and win prizes well before Christmas this year.