---
PM says global value chains are where Sri Lanka will fit in
By Chandeepa Wettasinghe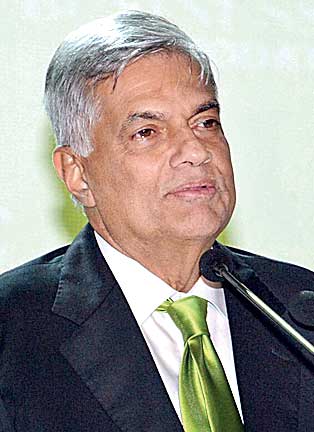 The government is considering starting negotiations on a free trade agreement (FTA) with Singapore as a part of its strategy to increase Sri Lanka's global competitiveness.

Speaking at the 'Business Today Top 25 (2014-2015)' last evening, Prime Minister Ranil Wickremesinghe said that entering global value chains is the only way to regain the country's competitiveness, as Bangladesh and Myanmmar are capitalizing on low-wage production.

"Global value chains are where we will fit in. We must negotiate our own FTAs. We are thinking of an FTA with Singapore and starting on FTA negotiations with the US," he said.

The Premier added that the Broader Technology Economic Partnership with India and the GSP Plus facility with the European Union are also high on the agenda.

He said that establishing a one-stop shop, and removing import substitutions, tax holidays and subsidies are also critical in increasing the country's competitiveness.

"Education is also important to improve our competitiveness. A recent World Bank study said that there has been a drop in our quality of education and the number of students enrolling in technical colleges and universities. We need to create short-term skills and improve the quality of our primary, secondary and post-secondary education," he said.

Wickremesinghe stressed on the importance and the challenge of foreign direct investments to finance the growth planned out by the new regime.
He said that most of the policies will be enacted next year.

"We will do what has to be done and talk about it later," he said.





President to announce final phase of political agenda on 21st


Premier Wickremesinghe said that the economic policies will be implemented next year after the final phase of the new regime's political agenda is announced this month.

"The President will be making an announcement on the 21st of November, which will complete the political agenda of the newly elected government," Wickremesinghe said.

He said he is confident that the political processes set in motion since taking over the reins in January will be fulfilled.

He noted that President Maithripala Sirisena is making the statement to coincide with the first year anniversary of being announced as the joint opposition candidate for the Presidential elections.