---
While it is natural for both lending and deposit rates to follow the key benchmark rates set by the Monetary Board, the Central Bank since of late appears to have been perturbed by the pace at which the deposit rates are coming down, compared to the lending rates.

"The Monetary Board is concerned about it," Central Bank Governor Prof. W.D. Lakshman acknowledged it in a post-monetary policy presser held via video conferencing.
The data up to end-October showed that the Average Weighted Deposit Rate (AWDR) has declined by 219 basis points (bps) to 6.01 percent while the Average Weighted Fixed Deposit Rate (AWFDR) has fallen by 268 bps to 7.37 percent.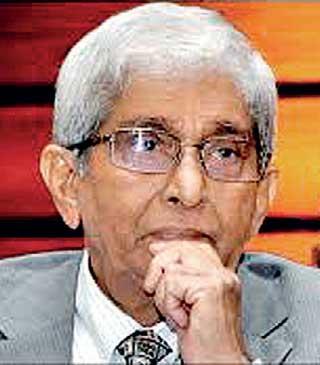 Prof. W.D. Lakshman

Meanwhile, the Average Weighted New Deposit Rate (AWNDR) or the average rate of deposits raised by banks most recently has fallen by 379 bps to 5.10
percent by end-October.

While the pace at which these rates have come down has made the Monetary Board uncomfortable, none of the deposit rates have so far surpassed the decline in comparable lending rates during the same period.

For instance, from January through November 30, the Average Weighted Prime Lending Rate (AWPLR) has come down by 379 bps to 5.95 percent while the Average Weighted Lending Rate (AWLR) has come down by 277 bps 10.82 percent by end-October.

The most notable is the fast descent of the Average Weighted New Lending Rate (AWNLR) or the rate at which loans are being granted now. It has declined by 407 bps to 8.73 percent during the 10 months to October.

Although the Central Bank has taken cognisant of the movement of the deposit rate, such worries may remain immaterial until interest rates continue to be positive in real terms, as inflation remains under check.

The inflation measured by both the Colombo Consumer Price Index and National Consumer Price Index eased to 4.0 percent and 5.5 percent, respectively, in October, from a year ago levels.

Prof. Lakshman said that the Monetary Board is of the view that any potential issue with the deposit rate would be taken care of, when the economy takes off as expected from 2021 onwards, stimulated by both fiscal and monetary policy measures aimed at accelerating growth and thereby the income of the people.

"The Board's consideration was that promotion of investments (loans) for the promotion of growth (economic) is very important. I am not saying that is more important than the deposit rates but once growth picks up over the period of time, then the consumers' problems ought to be soughed out over time," he added.