---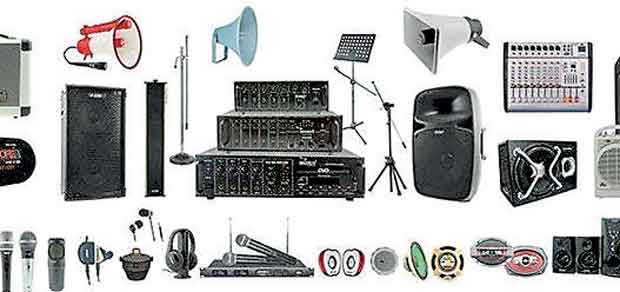 "5core" Sounds System of Indian origin possesses a history spanning 31 long years. "5core Sounds Systems", established its specific identity in the varket, by setting up an unfading name.
The secret of their clear, high quality sound-waves, rising to prominence in Sri Lanka is their ready availability in the market at modest and affordable prices. In addition, the "5core" products possess a technological personality of their own. Along with all these assets "5core" products are distinguished by an ultra- clear sound quality and intimate and user-friendly methods. Besides, "5core" products ensure a proper value for the price, you pay for them. Along with these, "5core", products arrive with our fullest sense of responsibility.
"OSR Electronics" PVT company functions as the local representative of the "5core" Indian Organization. All the advanced and sophisticated equipment required by individuals and organizations providing professional services, ranging from Public Address Systems to other applications are supplied by "OSR Electronics" with the fullest responsibility. In addition, you get the opportunity of acquiring "5core" products from the Island-wide show rooms of OSR Electronics. After we introduced "5core" Sound Systems to the local Market, a great demand has occurred for "5core" products. Among the assets, that greatly influenced this surprisingly increased demand for "5core" products, are the highly efficient after-sales services, maintained by us and the high quality standards of these products.
The other significant factor, that brought about this highly increased demand for "5core" products is "5core" being a highly popular brand name not only in the countries in the Asian zone but also in Europe. The popularity of "5core" products keeps on increasing almost on a daily basis due to their availability at a very affordable price, to those who provide services, of a professional quality. This situation was emphasized by Azeem, the Country Manager of "5core", in the course of his statement. Azeem said: "We have provided our customers the opportunity to purchase "5core" PA Systems that are needed for daily activities at modest convenient and easy prices. We have a whole range of PA Systems, especially created for Schools and Religious Institutions.
The Brand Name "5core" will spread throughout the length and the breadth of Sri Lanka, because of the high quality standards and the modest price levels ensured by "5core" Sounds Systems of India who specialize in creating products that are eminently suitable for the Sri Lankan market.