---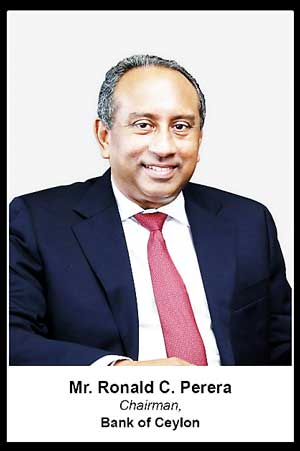 Bank of Ceylon Chairman Ronald C Perera's appointment as the Chairman of Bank of Ceylon (UK) Ltd was approved by the Prudential Regulation Authority (PRA) of the Bank of England and the Financial Conduct Authority (FCA) of England.



The Bank of Ceylon (UK) Ltd was incorporated in the UK in 2008 to take over the business of the London Branch of BOC that had been operating since 1949.

In April 2010, the Financial Services Authority of UK (FSA) authorized the bank and the branch's business and accounts were transferred to the Bank of Ceylon (UK) in May 2010.

The Bank of Ceylon (UK) Ltd is situated in Devonshire Square in the heart of London's financial district.
Perera, President's Counsel, was appointed as Chairman, Bank of Ceylon on January 28, 2015.

He is a LLB graduate from the University of Colombo and also holds a LLM in International Trade Law from Northumbria University.