---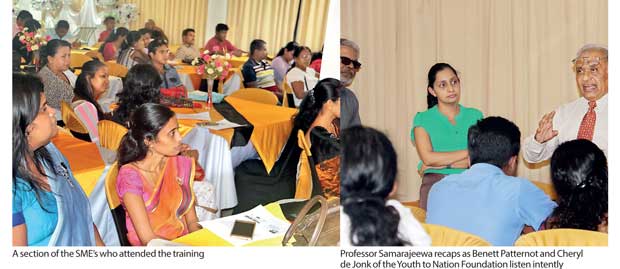 Text and pix by P D DE SILVA
The Youth to Nation Foundation (YNF) in collaboration with the United Nations Industrial Development Organization (UNIDO) conducted a workshop on food safety and good manufacturing practices for small and medium scale entrepreneurs (SME) in Matara recently.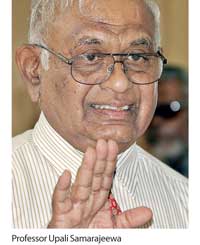 SMEs engaged in the food and spice processing sectors and officials of the Small Enterprise Development Division (SEDD), Consumer Affairs Authority, National Plant Quarantine Services, Food Processors Association of Matara and the Matara District Chamber of Commerce & Industry who attended the workshop were enlightened of the importance of maintaining a hygienic working environment as well as adhering to prescribed good manufacturing practices by Emeritus Professor Upali Samarajeewa. He also emphasized the importance of obtaining quality raw materials directly from the producer.

The Youth to Nation Foundation is a nonprofit foundation under the investment sector of Carson Cumberbatch PLC, with a mission to build a nation of self reliant, motivated youth who will add value to, rather than be dependent on society. The Young Entrepreneur Development Programme is the flagship project of the Foundation which aims to enhance the technical and business management skills of young entrepreneurs towards the sustainable socio economic development of the nation.
Carson Cumberbatch PLC is a diversified conglomerate with businesses spanning across Sri Lanka and the South and South East Asian regions.

The group s diverse business interests range from Oil Palm Plantations in Indonesia to Breweries, investment portfolio management, real estate and leisure in Sri Lanka.

The programme provides financial assistance and business skill development to deserving young entrepreneurs to develop their businesses. Entrepreneurs are selected to the programme based on the extent to which they contribute towards the economy by usage of local raw materials, providing employment opportunities and either earn or save foreign exchange. The foundation also conducts business competency development workshops like this in order to enhance the business acumen of entrepreneurs in specialized areas said Bennett Patternot describing the activities of the Youth to Nation Foundation.