---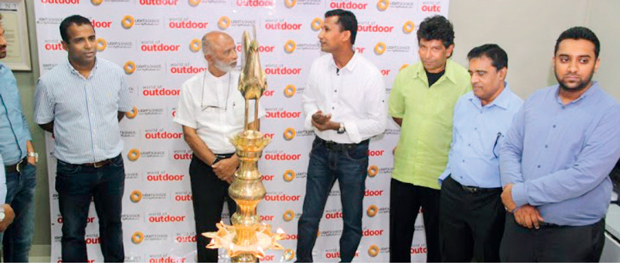 World of Outdoor and Light & Shade have launched their flagship gallery, a combined concept store in Peradeniya Road, Mulgampola.
World of Outdoor or WOO is showcasing its latest range of outdoor and indoor furniture and accessories while Light & Shade or L&S is showcasing their range of awnings, window blinds, canopies, wall papers, shades, curtains and decorative films.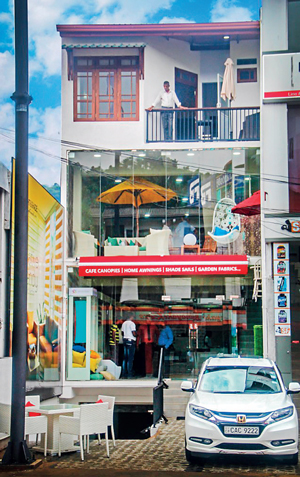 World of Outdoor offers a comprehensive collection of trendy furniture and accessories to enjoy the outdoor lifestyle, made to withstand the harsh tropical climate of high humidity, sun and rain. The variety of furniture and materials are directly imported from Germany, France, Italy, Spain, Belgium, Indonesia, Turkey and Taiwan and they offer a range which are locally hand crafted and woven as well. Their collection includes Sun Loungers, Beach Wooden Umbrellas, Cantilever Umbrellas, Teak Furniture, Plastic Furniture, Rattan Furniture, Steel and Aluminum Furniture, Fabric Furniture, Synthetic Grass, Hammocks, Cushions, Outdoor Lights, Camping Accessories and Green Walls which are ideally suited for Residences, as well as Hotels, Resorts, Villas, Restaurants, and Condominiums.
The Light & Shade range showcased are popular designs of Indoor and Outdoor Blinds, Awnings, Canopies, Wallpapers etc.
Light & Shade were the first custom manufacturer for blinds in Sri Lanka and Maldives and are the exclusive agents for Versace, Haute Couture and Architects wall paper brands. The wide array of products showcased in the gallery provides added protection to both interior and exterior spaces. The collection at the gallery includes energy-efficient Roller Blinds, Natural Bamboo Blinds, Venetian Blinds and Sunscreens, and other shade and rain protection solutions such as Carpark Shading and Tensile Membrane which adds elegance to the outdoors with its colour, style and craftsmanship.
The new Kandy gallery offers a wide range of products which are ideal for those who wish to enjoy an alfresco life style in a stylish manner. They could also custom design, craft and manufacture unique trendy design products according to customer preference. The company has fully-fledged manufacturing facilities with a workforce of over 300 employees, enabling them to cater to any large scale project orders, with state of the art machinery and a coating plant where they are able to turn out high quality products to fit any location or weather conditions. Dedicated and trained sales teams focus on Hotels, Resorts, Villas, Restaurants and condominiums in Sri Lanka, Maldives, Seychelles, Mauritius and Middle East Markets, from customized products to any small or large project, while the expert designing teams are equipped to give their best designs for any indoor or outdoor space.
The brands have a strong focus and commitment towards quality, which is an attribute that sets the company apart from the competition and ranks them among the best in the business. Commercial establishments as well as home owners could look forward to a wide range of world class products that would suit even the most discerning of tastes, from World of Outdoor, Light & Shade and its other galleries in Colombo and Kandy.