---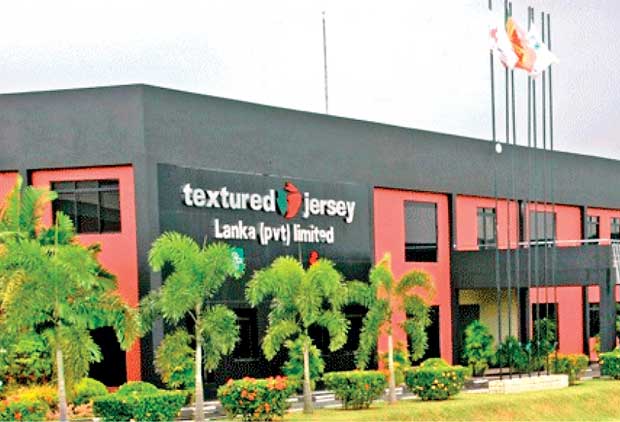 Textured Jersey Lanka PLC (TJ Group) benchmarked yet again with an outstanding win at the World Textile Awards for the second consecutive year.
The Company which won 'Firm of the Year' in 2014 was the only Sri Lankan Textile Manufacturer to be recognised at the prestigious awards this year, with the 'Dyer & Finisher of the Year' for 2015 for the second year running.
Currently one of the largest textile manufactures in the region, with a satellite plant based in India too, TJ was selected for the honour from amongst worldwide competitors representing different areas of textile and apparel manufacturing. The world's best pitted their industry knowledge and expertise at this premier event, with TJ walking away with one of the key accolades of the evening.
As is its practice, the World Textile Awards send their candidates through a stringent selection process, prior to being judged by an elite panel who are the most respected in the industry across the world; drawn from leading international textile organisations and institutions.
Headquartered in London the awards' mission is to provide a global platform to reward excellence amongst outstanding textile companies in the industry from fibre production to end stitched products. Judging criteria include a number of different aspects such as the company's market position, technical performance, environmental and sustainability practices, quality control, employee programmes etc.
CEO of the TJ Group, Sriyan de Silva Wijeyeratne commending his team on the win said that winning this prestigious award for the second time reflects the talent, expertise and passion of his team, "This is a great recognition and clearly shows what we as a team are capable of achieving. This has been a roller coaster year for us, making our presence felt in the industry not only through the acquisitions we've made but also with the great results we've shown overall in terms of financial stability and growth. We have made breakthroughs into new and innovative areas of textile production and these are exciting times for the Company. This award is an affirmation and an inspiration for us to do bigger and better things. Combined with our strong competencies, globally strong shareholders and a rich heritage, we are poised on the threshold of a new era to provide our world class clients not just the best quality product but new innovation tailor made for them."
TJ who is top of the class for their fabric innovations and reputed to meet the highest international standards in product quality, has continued to win numerous industry accolades through the years, receiving a number of Sustainability as well as Quality and Performance awards both locally and internationally.
Listed on the Colombo Stock Exchange, with a current market capitalisation of around Rs. 23 billion, Textured Jersey Lanka is backed by two leading industrialists - Pacific Textiles Hong Kong and Brandix Lanka as its main shareholders. The company supplies to some of the best international brands including Marks & Spencer, Victoria's Secret, Intimissimi, Tezenis and Calvin Klein.