---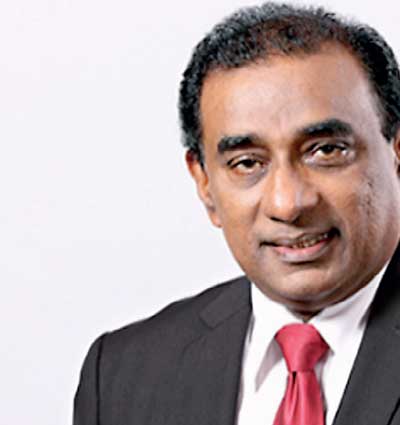 The Ceylon Institute of Builders (CIOB) and Building Economics and Management Research Unit (BEMRU), Department of Building Economics, University of Moratuwa, are jointly organising the fifth World Construction Symposium in Colombo from July 29-31, 2016. The symposium will offer a special platform for researchers and practitioners in the sphere of sustainable construction worldwide to share their knowledge, experience and research findings.
The symposium is co-sponsored by the International Council for Research and Innovation in Building and Construction (CIB). Liverpool John Moores University, United Kingdom, Centre for Innovation in Construction and Infrastructure Development (CICID), the University of Hong Kong, Indian Institute of Technology Madras (IIT Madras), Auckland University of Technology, New Zealand and Northumbria University, United Kingdom are the associate partners of the event.
Built Environment Project and Asset Management (BEPAM), a journal published by Emerald Group Publishing, has arranged for two accolades to be presented in the form of BEPAM Best Paper award (with a certificate and a prize of six months online subscription for the author(s) of this paper) and BEPAM Highly Commended Paper award (with a certificate). Papers within the BEPAM scope and coverage will be shortlisted by the symposium panel and the final selection will be made by BEPAM Editorial representative(s).
Authors of shortlisted symposium papers will be invited to develop their papers further based on any other findings and submit such rewritten papers for the possible publication in the BEPAM Journal, subject to the usual full double blind peer review process. Expressing his views on the proposed fifth World Construction Symposium, the Chairman of Ceylon Institute of Builders, Rohan Karunaratne said, "The Ceylon Institute of Builders is the premier professional body of building and construction professionals in Sri Lanka. Its membership comprises architects, engineers, quantity surveyors, valuers and builders, etc.
The institute is affiliated to the Chartered Institute of Builders of the UK and the Council of Research and Innovation in Building and Construction in The Netherlands. It has also developed partnerships with the Construction Federation of India (CFI) and Building and Construction Authority of Singapore. The advancement of green building practices was identified by the CIOB Council as one of the possible avenues of making Sri Lanka a more sustainable place to live in.
With the objective of giving an impetus to the industry, the CIOB Council decided to hold the first World Construction Symposium - 2012 jointly with the International Council for Research and Innovation in Building and Construction (CIB) and the University of Moratuwa. We need to create greater awareness on Green Buildings amongst all industry stakeholders in Sri Lanka. The CIOB took the initiative of sufficiently educating itself on the concept of Green Buildings, and embark on chartering a course for future work to encourage the construction of green buildings in Sri Lanka."
The fifth World Construction Symposium will be held on the following sub themes: Green buildings, sustainable urbanization, sustainable construction practices procuring sustainable built infrastructure, cost management, process improvement, building information modelling and information management, innovative green technologies, sustainable procurement strategies, public-private partnerships
(PPPs) and green innovation, PPPs for a sustainable built environment, environmental economics and management, affordable sustainability, socio-economic sustainability, entrepreneurship, sustainable materials/green building materials, green rating and certification, energy management, legal aspects relating to sustainable construction, sustainable facilities, education of sustainable construction, linking design and construction to operation and maintenance, disaster management.