---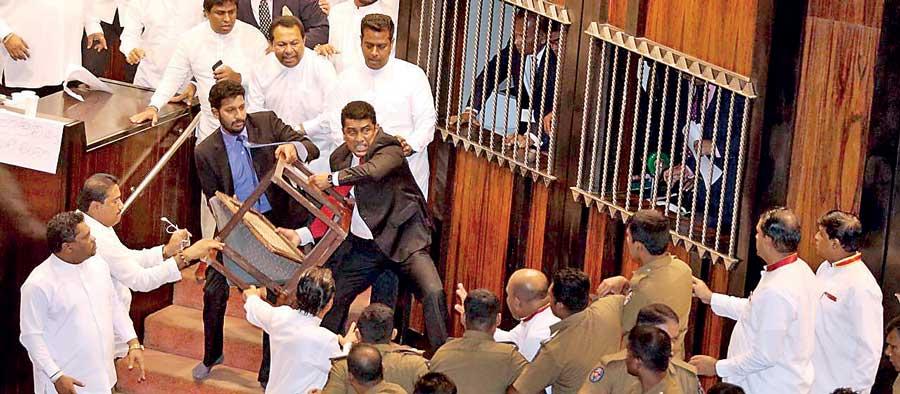 What Sri Lanka needs now is unity against all hate and responsible lawmakers who don't fuel communal tension for political survival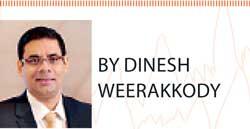 In Sri Lanka, fabricated stories posing as serious journalism is gradually becoming the order of the day and is not likely to go away as they have become a means for some unscrupulous writers to make money and potentially influence public opinion for their political and economic benefit.
Even though many Sri Lankans recognise that fake news causes confusion about the current issues and events, they continue to circulate it without verification, knowing very well that fake news is amplified and sometimes created to achieve personal goals of others.
The stories doing the rounds on the Internet a few weeks ago of potential attacks, resulting in communal tensions, is a case in point. Political stories are today planted by vested interests on public pages without even checking the accuracy with the people involved.
Often in the past, a rumour of a petroleum shortage on the net unnecessarily brings many people onto the streets, causing chaos. We are all overwhelmed with the rise of fake news, misleading sources, satirical content, clickbait and vicious facts of people. Running a fake news site seems to have become much more difficult this year. Operators are being forced to move to new domain names as filters and bans kick in faster and faster.
On the other hand, website domain names are now so cheap it is almost economical to use a new one for each story. The ability to tell accurate news from fake news is an important skill that we need to acquire before we start dumping information on public pages.
We, as citizens, should care about whether or not news is real or fake.
Real news can benefit all of us.
Fake news destroys your credibility and destroys communal harmony.
Fake news can hurt you and a lot of other people around us.
We deserve the truth because you are in essence being treated
like a fool.

Internet
The Internet is an amasing place and the beauty of the Internet is that there's no space limit. The Internet is an international network of networks, which offers individuals and organisations a fast electronic way to communicate with each other.
The Internet provides a quick and easy access to the exchange of information, to the sharing of apps and a way of joining discussion groups on every subject imaginable. Internet stories are increasingly graphics-oriented.
Today, access to information on the Internet has become easier and more efficient since the appearance of Mosaic and Netscape applications. The Internet plays an important role in our worldwide electronic information society today.
Very few governments have the competence to understand the power of the WWW. They believe just because you read it on Facebook or somebody's blog or in an email from a friend or relative, it's true. It's probably not.
However, they need to address the problem of bogus 'stories' from fake news sites. False or misleading viral rumours we are asked about most often at social gatherings left to do the rounds can only hurt the government and communities much more than they can imagine.
Therefore, the existence of any electronic communication capability – an open platform that enables anyone, everywhere, to share information, access opportunities and collaborate across geographic and cultural boundaries globally – is fundamentally a vehicle for disseminating positive or negative information and can spread like wildfire courtesy of the very open and unlimited capabilities of the Internet, while the government happily naps.

Potential
Today, technological change is reshaping political communication all over the world. This is especially true when it comes to communicating political issues with young people and political parties which ignore these new developments will do so at their peril. The experience of South Korea is certainly a case in point.
A cyber-savvy campaign mobilised the youth vote to deliver victory to President ROH and similarly for President Trump in the US. The usefulness of the Internet for fundraising is also an area very few people use.
The web is certainly an area of great possibility as shown by Obama's campaign: for the 2008 Democratic presidential nomination in the US. He emerged as an early front-runner due in part to his building a web-based constituency and mobilising a massive amount of small donations via the Internet.

Power of social media
Social media has now rightly been celebrated by activists as an empowering tool for ordinary citizens to mobilise against repressive rulers and make marginalised voices heard. Behind the scenes, governments across the world have been extremely active in developing and refining a whole arsenal of tools to have sight of the digital flow of information in their own country, to prevent the destruction of enduring societal values and institutions.
However, despite that threat, activists use Twitter and Facebook accounts to communicate with one other very effectivelya. Therefore, governments need to act smart and protect their space, before they become obsolete and the fabric of our society is destroyed. Those who are concealing themselves behind the veil of social media to instigate violence must be brought before the law.
In the final analysis, the 'digital divide' today appears to extend seamlessly into the political realm to disrupt the status quo, with a strong positive relationship with socioeconomic status. Facebook, despite spending two years launching third-party fact-checking programmes, rolling out News Feed updates and investing in other anti-misinformation initiatives, unfortunately is still the home of viral fake news.
Therefore, we need to be more vigilant for the sake of our future generations and to maintain communal harmony in the best interest of our country.
(Dinesh Weerakkody is a
thought leader)