---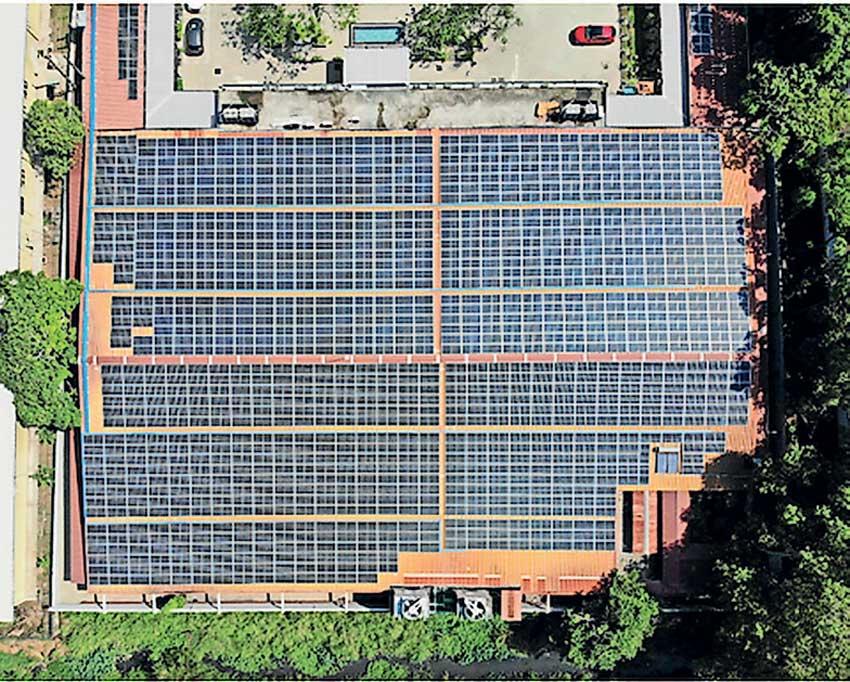 Vidullanka PLC further strengthened its contribution to a greener, cleaner future for Sri Lanka recently by commissioning its very first rooftop solar project with Diamond Cutters Limited.

This project is with a capacity of 515kWp and has utilised the roof area of Diamond Cutters Limited's factory premises, located in the Panadura Industrial Zone. The commissioned project will contribute 0.7GWh of energy to the local grid.
The PV modules used were manufactured by JA Solar Holdings, while the inverters were sourced from Huawei Technology. This solar power project is aimed at annually saving 495 metric tonnes of carbon through clean energy power generation. Vidullanka PLC, a pioneering entity in the renewable energy sector in Sri Lanka for over two decades, has been growing from strength to strength each year.
The company has a total portfolio of more than 36MW, with cumulative annual energy exceeding 125GWh to the national grids of Sri Lanka and Uganda. It is noteworthy that Vidullanka's energy portfolio is now comprised of hydro, dendro and solar power plants. Vidullanka PLC was also able to reduce 66,700 tonnes of carbon emissions through its strong renewable energy project portfolio. Vidullanka PLC is committed towards sustainability and its management's strategic vision ensures sustainable returns to its shareholders and all other stakeholders.
As such, the company is now operating with a focus on developing solar projects in Sri Lanka and overseas. Despite the operational challenges posted by COVID-19, Vidullanka PLC is successful in ensuring the safety and well-being of its employees while ensuring smooth operations at the power plants. The group reported a profit after tax of Rs.196 million for the first six months of the financial year, compared to Rs.52 million for the corresponding period and Rs.362 million for the financial year 2019/20.