---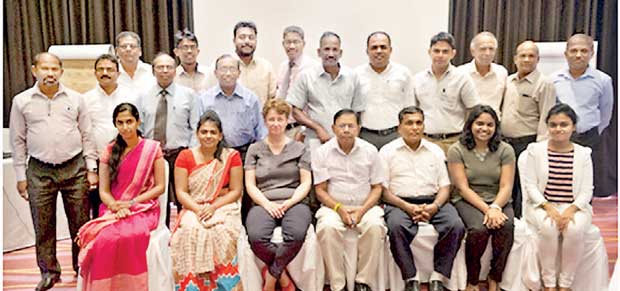 The workshop was conducted by Camelia Bulat from the Centre for International Private Enterprise
Last week, Verité facilitated a capacity building workshop for regional chambers of commerce and business associations in Sri Lanka, together with the Centre for International Private Enterprise (CIPE) and Federation of Chambers of Commerce and Industry of Sri Lanka (FCCISL).
The theme of the workshop was to develop and strengthen the capacity of regional chambers in governance practices, management and operations of chambers and advocating for policy reforms.
The workshop was conducted by Camelia Bulat from the Centre for International Private Enterprise. Bulat has over 15 years of experience in designing and delivering training programmes for business associations, employers' organisations, chambers of commerce and small and medium enterprises around the world.
The FCCISL convened participants from regional chambers for the workshop, which comprised the top and middle management of the chambers. The workshop consisted of participants from the regional chambers from the nine provinces and as well as from the Women's Chamber.
Verité Research is an interdisciplinary think tank based in Colombo that provides strategic analysis for the private sector and government. This year, Verité will be working with regional chambers to address policy issues facing businesses and promote reforms through research-based advocacy. Accordingly, Verité will soon be launching a Policy Help Desk and a Right to Information (RTI) Business Solutions Clinic.
Through these platforms, regional chambers can seek assistance on statistical information, policy guidance and research on specific issues and request for assistance in filing RTI requests on business and policy issues.