---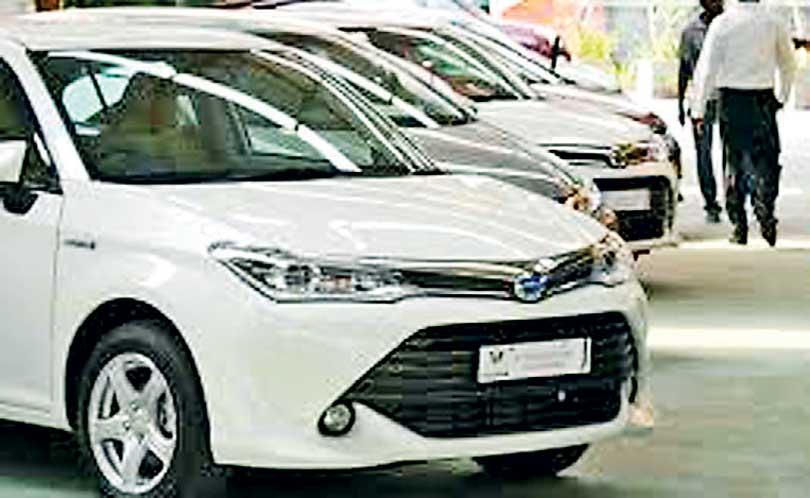 Total vehicle registration up to 31, 715 units from 26, 201 units in June
Vehicle registrations likely to pick up in coming months with downward pressure on interest rates
Sri Lanka's vehicle registrations rebounded in July from the depths it fell in the month before, as the economy appears to be gaining traction after the Easter attacks in April.
Total motor car registrations recorded in July stood at 2,584 units from 1,580 units in June, a monthly vehicle registrations tracker by JB Securities—a leading Colombo-based equity brokerage and research house showed. However, a year ago, this number was as high as 7, 162 units.

Overall registrations in cars, Sports Utility Vehicles (SUVs) and vans, which have been clubbed together under personal vehicles category, showed a marked improvement in July from the previous months, showing that people continue to put the convenience in personal mobility as a top priority.

Sri Lanka's public transport system has been decaying for decades as successive governments lacked the foresight and political will to invest on future-ready mass transit systems.
Instead they used the tax policy and interest rates to influence the masses promising a car for everyone, making travelling a nightmare and at a huge social and economic cost.
The country's lopsided development left many regional cities crumbling at the expense of a few growing metropolis triggering mass movement of people into them, which has created exponential demand for housing and mobility.
Chaotic town planning, broken and corrupt local authority system and the absence of road discipline have also rendered these cities to implode with higher density and congestion.
According to political analysts, addressing Sri Lanka's critical public transport issues remain a key concern for any leader who will become the country's next president at the forthcoming presidential election.
Meanwhile, the data showed that the month of July has seen the registration of 31, 715 motor vehicles in total form all categories, up from 26, 201 units in June, but significantly down from 42, 099 a year ago.
While the total registrations are a close proxy for monthly imports, a disparity could rise between the two numbers when stocks are sold from the already built up inventories by local dealers and agents.

As there is downward pressure on interest rates as signalled by the Central Bank last week, there is likelihood for a rapid pick up in vehicle imports again.

Out of the total motorcar registrations, 299 units were brand-new, with Maruti/Suzuki leading with 40 percent share while 2,285 units were pre-owned, of which Toyota (Vitz) leading the segment followed by Suzuki (Wagon R).

Electric car registrations recorded only 5 units in July, down from 7 units in June.

Further, 671 SUVs and 92 units of premium branded cars were registered in July, up from 289 units and 66 units in June respectively.

Meanwhile, 1,118 three-wheelers were registered in July, up from 821 units in June.

The number of two-wheelers registered during July stood at 24,739, up from 21, 416.