---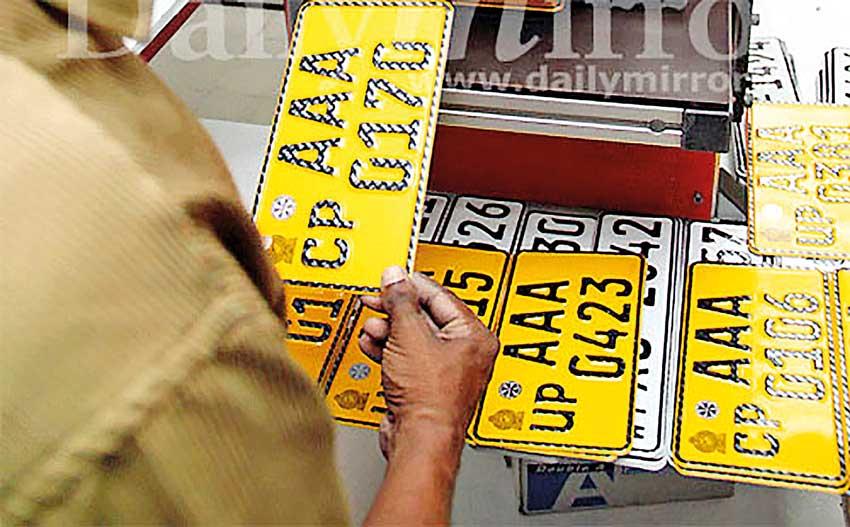 4,236 registration in Oct. compared to 29, 659 units in Oct. last year
Plunge in commercial vehicle registrations rings alarm bells
Import restrictions on vehicles will further slow down economic recovery: JB Securities
Tax income from vehicle imports likely to fall below Rs.50bn this year compared to Rs.140bn in 2019
Sri Lanka's vehicle registrations in October crashed to a new record low across the board, including all commercial vehicle categories, due to the economic impact of the second wave of COVID-19 outbreak and import restrictions on personal vehicle imports.

The country had 4,236 units of vehicles registered in October this year, a massive slump compared to 29,659 units registered in October last year, according to data compiled by JB Securities, a Colombo-based equity brokerage and research house.

After total vehicle registrations reaching pre-pandemic levels of 32,123 units in June driven by pent-up demand, Sri Lanka's vehicle registrations continued to slide mainly due to import restrictions on personal vehicle imports, which was further worsened by the second wave of COVID-19 outbreak in early October.

JB Securities Managing Director Murtaza Jafferjee warned that the current import restrictions in place would further slowdown the county's economic recovery.

"Transportation is a derived demand; it's an intermediate activity either in consumption or production. So, by driving its cost up by constricting the vehicle stock, it will further aggravate the current economic crisis. Under the current vehicle ban, even 2-wheelers are banned – how is this justifiable?" he questioned.

He also raised concerns on the merits of the current import control policy in terms of equity.

"If the current ban on vehicles is extended to the medium term, one has to question the merits of this policy in terms of equity for used vehicle prices that have significantly gone up affecting affordability," he said.

Instead of such polices, he strongly opined that domestic absorption should be managed by tighter monetary policy (higher real interest rates) and fiscal policy (more broad-based taxation), and not by a set of bureaucrats who impose subsequent policy as per their biases, ultimately impacting the economic freedoms of citizens.

The government has suspended personal vehicle imports since March as part of broader controls on non-essential imports to preserve foreign exchange in the backdrop of the economic crisisfueled by COVID-19.

The industry has been seeking clarity on the future status of import controls, urging the government to come up with a concrete timeline as to when and how these import controls would be lifted in order for individual firms to come up with their survival plans during this difficult period.
According to JB securities, in October, motorcar registrations fell to a mere 148 units compared 550 units in September and 2,512 units a year ago.

The three-wheeler registrations plunged to 19 units in October, down from 93 units in September and 1, 039 units a year ago.

Similarly, registration of two-wheelers recorded 3,128 units in the month significantly down from 9,020 in September and 21,918 registrations one year ago.

In a cautionary development, registrations of all commercial vehicle categories, which remained rather steady during the past few months recorded significant declines in the month, hinting a slowdown in economic activities.

In particular, registrations of hand tractors, large tractors, heavy trucks, medium trucks and light trucks fell by over 45 percent YoY in the month.

Meanwhile, Jafferjee dismissed the government's claim that the country has sufficient stock of vehicles.

"We are currently witnessing a dirigiste economy that policy makers are justifying due to COVID-19. Vehicles have been categorised as being non-essentials. In the same breadth in the budget for 2021, there is a large allocation towards further expanding the rural road network and new expressways – I find it difficult to reconcile the two conflicting policy objectives. If the argument is that there is already a sufficient stock of vehicles in the country, it does not imply that everyone has a vehicle," he said.

He urged the government to focus on improving Sri Lanka's net exports by increasing exports in the export basket through productivity improvements, substituting one type of import by another (e.g. LNG for liquid fuels), targeted import substitution (especially energy – more renewables, fertilizer, dairy) and by setting up new export industries that require tacit knowhow via FDI and diaspora channels, instead of repeating failed policies.

Furthermore, Jafferjee projected that tax income on vehicles is likely to fall below Rs.50 billion this year compared to Rs.140 billion in 2019.

"Can we afford to forgo a highly collectible revenue (border tax) in the midst of a pandemic?" he questioned.