---
Vajira Kulatilaka, who recently retired from the NDB Group, has been appointed as a Non-Executive, Independent Director of Sampath Bank PLC with effect from June 25.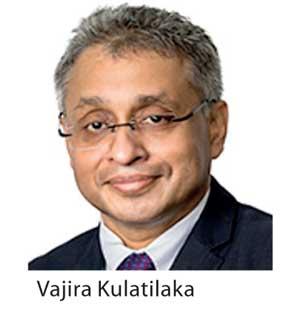 Kulatilaka holds a BSc. in Civil Engineering with a First Class Honours from the University of Moratuwa and a MSc. in Industrial Engineering and Management from the Asian Institute of Technology, Thailand. He is also a Chartered Financial Analyst (CFA) and has obtained Fellow Memberships of the Chartered Institute of Management Accountants, UK.

He counts 35 years of experience in banking and finance and capital market operations in Sri Lanka. Kulatilaka served as the Director/CEO of NDB Investment Banking Cluster, where he was adjudged the Best Investment Banking CEO Sri Lanka in 2014 and 2015 by Global Banking and Finance Review in recognition of his contribution to the investment banking field in Sri Lanka.
Kulatilaka served as the Chairman of the Colombo Stock Exchange from 2014 to 2017, the Chairman of the South Asian Federation of Exchanges (SAFE) from 2015 to 2017 and also as a council member of the University of Moratuwa from 2015 to 2019.