---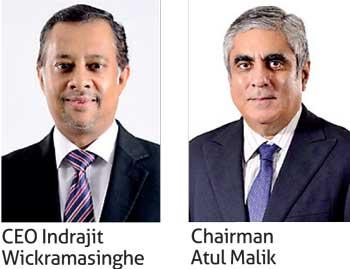 Union Bank of Colombo PLC reported some modest performance for the three months ended June 30, 2019 (2Q19) in the backdrop of an economy where business activity had slowed down significantly, the interim financial accounts released to the Colombo bourse showed.

The bank reported Rs.1.3 billion in net interest income for the April – June period, up 13 percent year-on-year (YoY), but the net commission income fell marginally to Rs.215.6 as fee generating lending activities remained subdued during the period under review.

The bank reported only half a billion rupee growth in new loans during the six months to June while the deposits contracted by Rs.4.7 billion.
As larger segment of deposit outflows came from term deposits, it bode well for the bank's cost of funds while the deposit caps imposed by the Central Bank may also have had helped the bank to minimize its cost of deposits helping to expand its net interest margin.

The bank reported a net interest margin of 3.44 percent, up from 2.98 percent at the beginning of the year.

The Central Bank capped the bank deposit rates from the latter part of April, but the fall in lending rates are typically slow, which gives some room for the banks to enjoy a higher margin although for a short period of time.

The bank reported earnings of 19 cents a share or Rs.205.4 million for the quarter under review compared to Rs.134.3 million YoY. The earnings received a lift from a one-off tax reversal of Rs.22.1 million.

The bank's profit before corporate income tax was Rs.205.7 million compared to Rs.244.6 YoY.

The bank's asset quality weakened during the quarter under review as the gross non-performing loan ratio was recorded at 5.40 percent by end of June 30 from 3.68 percent at the beginning of the year.

Many banks are expected to report either slower growth in their loan books or de-growth for the quarter with stressed asset quality as businesses and consumers had weak appetite for money.

Meanwhile, for the six months ended June 30, 2019, the bank reported earnings of Rs.323.1 million or 30 cents a share compared to Rs.275.7 million or 25 cents a share in the year earlier period.

The net interest income for the period was Rs.2.5 billion, up 15 percent YoY.

Union Bank's largest shareholder, Culture Financial Holdings holds 70 percent stake in the bank.