---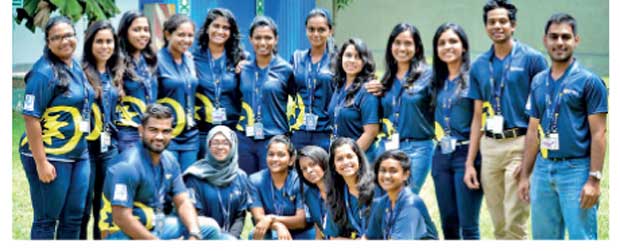 Reaffirming its commitment to empowering the country's future business leaders, Unilever Sri Lanka welcomed 21 undergraduate students from some of the country's top higher education institutions to the fourth batch of its annual 'Sparks' student ambassador programme.

The Sparks programme offers undergraduate students the opportunity to act as a liaison between Unilever and their respective University. It recognizes the top young talent around the country who have the passion to 'Want More, Do More and Contribute More' to become a great leader with a
positive impact.

Inviting university students from around the island to apply to the programme, Unilever Sri Lanka Human Resources and Corporate Relations Director Sumeet Verma said: "Currently in its fourth year, the Unilever Sparks programme is yet another manifestation of our commitment to developing Sri Lanka's future business leaders. In line with our core philosophy of doing well by doing good, we look forward to engaging top young minds from some of the country's premier educational institutions and playing a role in shaping them into future leaders."

Offering invaluable real world exposure, it allows the student ambassadors to build relationships with seasoned industry professionals and like-minded students, thereby allowing them to expand their professional network even before they enter the workforce. The experience and guidance they gain through the programme helps develop their negotiation, stakeholder management and team working skills. Thus the Sparks programme gives a significant boost to the employability of the undergraduate students while giving them the opportunity to be fast tracked into a career at Unilever.

Commenting on his Sparks experience, Hashan Rahubaddha from the University of Moratuwa said: "Being directly exposed to the working culture at Unilever through Sparks programme helped me to enhance my skills and competencies while expanding my network." Expressing similar sentiments, Sparks Student Ambassador Yasasi Bandaranayake from the University of Kelaniya noted: "Being a student ambassador for Unilever was one of the greatest milestones I have achieved in my University Life. It was a distinctive and incomparable journey which redefined me."