---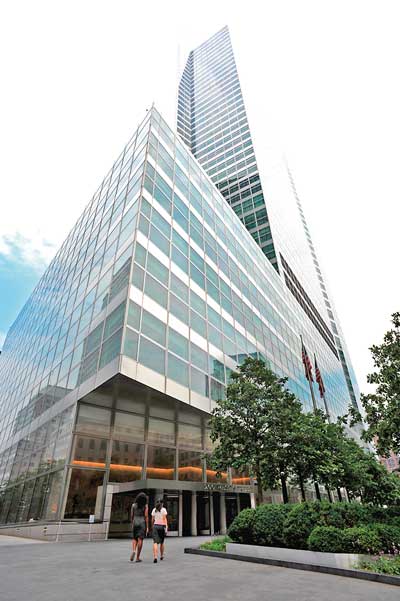 AFP: Goldman Sachs will pay $5.1 billion in fines and consumer relief to resolve charges it misled investors on mortgage-backed securities ahead of the housing bust, US officials announced Monday.
The Justice Department's announcement of a final settlement follows Goldman Sachs's disclosure of preliminary agreement in January. The settlement covers Goldman Sachs's issuance and underwriting of mortgage-backed securities from 2005 through 2007.

The Wall Street investment bank will pay $2.4 billion in civil fines, $1.8 billion in relief to distressed borrowers and another $875 million to resolve claims by other state and federal agencies.
"This resolution holds Goldman Sachs accountable for its serious misconduct in falsely assuring investors that securities it sold were backed by sound mortgages, when it knew that they were full of mortgages that were likely to fail," said Stuart Delery, acting US associate attorney general, in a statement.
The Justice Department said Goldman Sachs had agreed to a statement of facts that showed that the bank had repeatedly misrepresented the quality of the mortgage-linked securities in communications with investors.
For example, Goldman officials had privately viewed Fremont Investment & Loan, a loan originator, as on the "aggressive end of market standards" in its underwriting guidelines. However, Goldman praised Fremont's conservatism in communications to investors. Fremont was later shut down by federal regulators.