---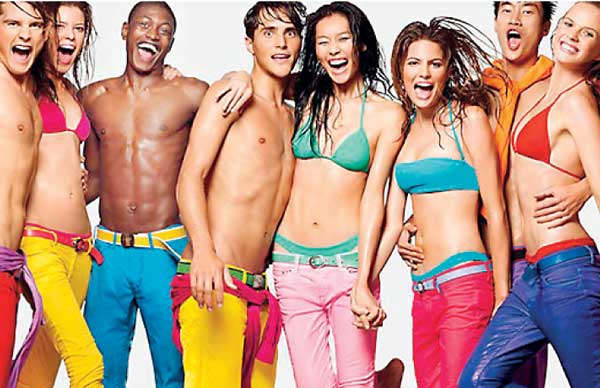 Ever since Sri Lanka first got splashed with United Colors of Benetton (UCB) four years ago the brand has revolutionized the local clothing scene.
UCB located within the TURRET flagship store at Dharmapala Mawatha in Colombo's downtown shopping district (and also at Kandy City Centre), is not just a shopper's paradise but a place where the attention of the passers-by are attracted by brand value and quality.

United Colors of Benetton's colorful ideas, quality fabrics and up to date lines for the season ahead offer an irresistible mix of cosmopolitan, cool Seventies allure and bold, minimalist chic.
From jeans and slim-fits in differing colors and practical clothing with an athletic, cool urban edge these collections are now synonymous with style, panache and scintillating designs for Sri Lanka's Men, Women and Kids. Adding value to this fact Benetton's latest Spring Summer 2016 Collection opening worldwide

With the Modern Eccentric in mind the Benetton woman exudes an original, sophisticated style; one that blends innovation, femininity, culture and art.
Benetton's Spring Summer 2016 collection embodies this modern mood by mixing a bold penchant for fashion with the clean, everyday simplicity that is part of the brand's DNA.
City Beats offers a confident, urban and savvy style for the Benetton man who appreciates music and wants his wardrobe to follow suit.

We are what we listen to, UCB seems to say. For men and boys who admire the bold style of iconic musicians here is a collection that can be worn for work
and play.
The Benetton man (both young and old) identifies with the spirit of the city he's in and dresses with
imaginative flair.