---
UAE-based conglomerate Lulu Group will today inaugurate its state-of-the-art logistics and packaging centre that will be deployed to store, package and export fruit, vegetables and other commodities
from Sri Lanka.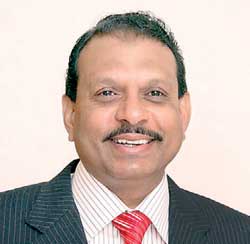 To this end, Lulu Group has incorporated Y.A.S. Lanka Pvt. Ltd., a Board of Investment (BOI) company at the Export Processing Zone
at Katunayake.
Law and Order and Southern Development Minister Sagala Ratnayake, who is also the Prime Minister's Chief of Staff, Agriculture Minister Duminda Dissanayake, Plantation Industries Minister Navin Dissanayake will participate in the inauguration ceremony along with Lulu Group Managing Director Yusuff Ali.
Ali is scheduled to meet Prime Minister Ranil Wickremesinghe and President Maithripala Sirisena during his visit to Sri Lanka.
Lulu Group has been ranked by Deloitte as the leading retailer in the Middle East and one of the fastest growing retailers among the top 50 globally.
Engaged in multiple business operations inclusive of imports and exports, trading, shipping, IT, travel and tourism as well as education, the group records an annual turnover of US$ 6.9 billion and commands a retail market share of 32 percent in the region.
Spearheaded by its retail sector which comprises 133 hypermarkets, supermarkets and department stores combined, its global presence spans the Middle East, Egypt, India, Indonesia, Malaysia and the Far East.
Its multiple sourcing and manufacturing bases are located worldwide across several continents which allow quality products to be made available quickly on the retail front.