---
Receiving waiver to help combat immense global competition sector to face in near future
Seeks extension on moratorium and support from government to pay workers
The country's tourism sector is lobbying the government to get the interest component of their loans waived off during the period of moratorium, as the industry sees no light at the end of the tunnel with the latest round of restrictions imposed since end-April to control the spread of COVID-19.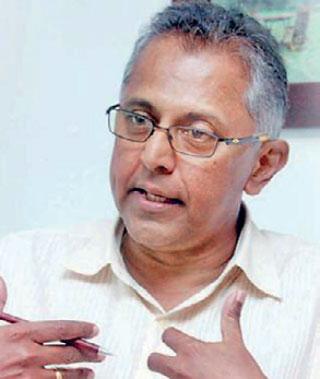 Hiran Cooray
The local resort sector saw some signs of recovery in business through April holidays, as people patronised them in increasing numbers, helping the sector to remain afloat although that was remotely sufficient to cover their costs.

However, as all travel came to a complete standstill from the third week of April, the industry again saw its cash generation coming to a complete halt, making it scrambling to settle its bills, including even the salaries of its minimum number of staff and interest payments on the loans, prompting the industry to seek extended support.
The government in March extended the moratorium on the tourism sector for a further six months through September 2021, extending the relief on the sector for the fourth such time since April 2019.

"Although the current relief gives us a chance of survival, private sector tourism bodies are lobbying the government to receive a waiver of interest for the period of the moratorium in order to combat the immense global competition that we will face in the near future," said Hiran Cooray, Chairman of Jetwing Symphony PLC, a leading resort operator in Sri Lanka.

Besides the waiver expected on their loan interests, the industry players also seek a further extension on the moratorium and support from the government to pay their workers who have remained out of work for more than a year now.

Jetwing operates seven top-notch properties, including a city hotel in Colombo and its annual average occupancy had slumped to around 15 percent in the financial year ended March 2021, from over 60 percent prior to the Easter attacks in 2019 April.

For the financial year ended March 2021, the revenues of the Jetwing Symphony slumped 63 percent to Rs.556.9 million, widening its net losses to Rs.820.6 million, from Rs.452.6 million.

For the fourth fiscal quarter ended on March 31, 2021, the company reported revenues of Rs.168.7 million, a third of the revenues generated in the same period in 2020 but it reported losses of Rs.237.8 million, compared to Rs.70.7 million in the year earlier period.

"Our Sri Lankan travellers helped keep the hotels running, which kept us periodically busy over the financial year," Cooray added, reflecting the strength of the local traveller in keeping the sector afloat even during the most troubled times as they bring a minimum of one-third of revenue to the resort sector.