---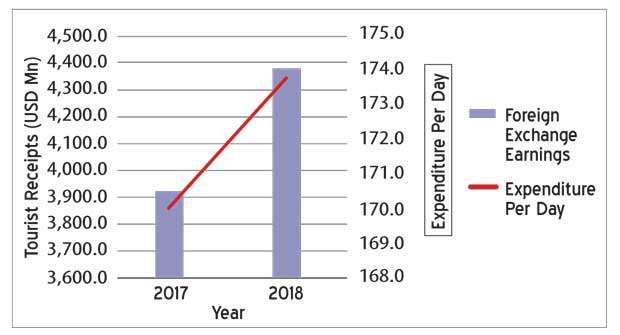 Tourism earnings are estimated to have risen 11.6 percent year-on-year to US $ 4.4 billion in 2018, according a press release issued by Sri Lanka Tourism Development Authority (SLTDA) on Friday.

Sri Lanka received little over 2.33 million tourists in 2018, a growth of 10.3 percent from the previous year.

Citing data, SLTDA said a tourist stayed 11 days in Sri Lanka on average. The average daily expenditure of a tourist is estimated at US $ 174, accounting for approximately US $ 2, 000 per stay.

India, China and Britain were the leading source markets throughout the year.
Sri Lanka expects to attract three million tourists and revenue of US $ 5 billion this year.

Lonely Plant named Sri Lanka as the number one destination to travel in 2019.