---
Electricity and water bill payments allowed in instalments from Sept. 1
Staff to be paid Rs.20,000, tourist drivers Rs.15,000 per month
Finance and leasing companies decline to provide concessions- Sajith
By Yohan Perera and Ajith Siriwardana
The tourist accommodation owners, who have registered with the Sri Lanka Tourism Development Authority (SLTDA), will be given the opportunity to pay their electricity and water bills in instalments, beginning from September 1, 2020, Tourism Minister Prasanna Ranatunga told Parliament yesterday.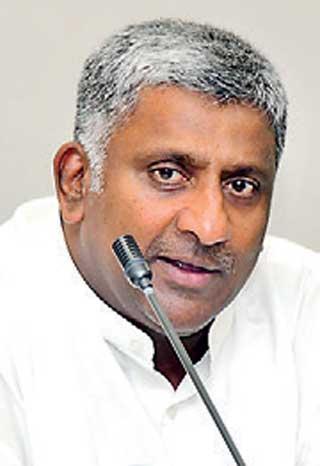 Prasanna Ranatunga

Ranatunga, who was responding to a question raised by Opposition Leader Sajith Premadasa in the House, said the Ceylon Electricity Board (CEB) and National Water Supply and Drainage Board have been informed not to disconnect the connections of these lodging houses.

Ranatunga said the leasing companies have also been asked to grant the lodging house owners a grace period of 12 months, to settle their lease payments.

In addition, he said the staff in hotels, who are registered with the SLTDA, would be paid a monthly sum of Rs.20,000, for a period of six months, based on their EPF/ETF records.

A loan scheme is also underway to provide loans that have to be settled in five years.
They will also be given a grace period of five years. A one-off payment will be given to tour guides, who are registered with the SLTDA, while tourist drivers will be paid Rs.15,000 per month. Premadasa said only the state-owned banks have agreed to provide concessions to the tourism industry while finance and leasing companies have declined to provide concessions to them.