---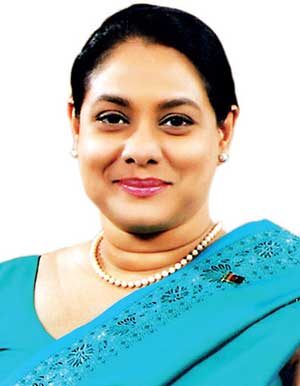 ""By Chandeepa Wettasinghe The Tourism Development, Christian Affairs and Land Ministry will be advertising to recruit a new managing director for the Sri Lanka Tourism Promotions Bureau (SLTPB) after Ruvini Dias Bandaranayake submitted a mysterious letter of resignation late last week. "She has submitted her resignation and I accepted it. I don't know why she resigned," the portfolio minister John Amaratunga told Mirror Business.
He added that paper advertisements would be published shortly to fill the vacancy. Numerous media reports said that Bandaranayake had applied to the position claiming fraudulent qualifications, the certificates of which she claimed were destroyed by her ex-husband. "I don't know if they were fraudulent or not. There was some ha-ho about her certificates.
I told her to submit her certificates. Instead of submitting the certificates, she gave me her resignation," Amaratunga said. Repeated attempts to obtain a comment from Bandaranayake to find out as to what prompted her to resign were unsuccessful.
When SLTPB and Sri Lanka Tourism Development Authority Chairman Paddy Withana was contacted, he claimed ignorance over any details of the issue, except for the minister accepting her resignation. Bandaranayake had previously functioned as Airport and Aviation Services Sri Lanka Executive Director and JCT Colombo Oil Bank Managing Director/CEO.