---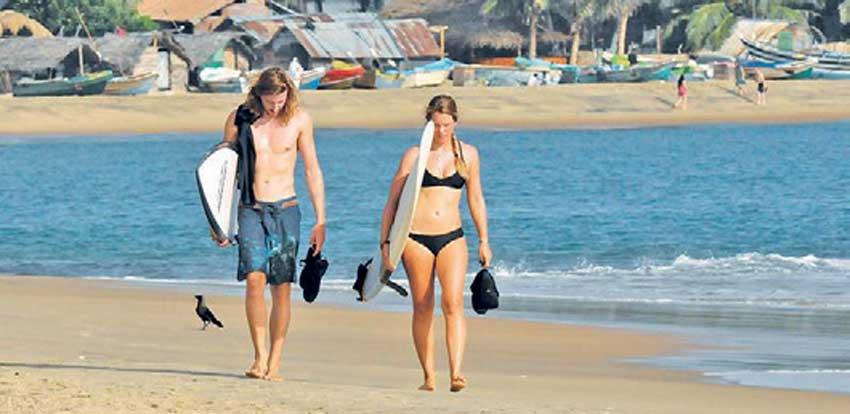 Proposes five relief measures that require urgent attention
Urges govt. to seek support from UNWTO to rebuild country's impacted tourism sector
By Shabiya Ali Ahlam
Sri Lanka's hard hit tourism sector has made a fresh appeal to the government to extend a new relief package to industry stakeholders in addition to what has been already proposed by President Gotabaya Rajapaksa.

In a letter to Prime Minister Mahinda Rajapaksa, the Chamber of Tourism and Industry urged the government to further introduce a suitable short and long-term relief package for the industry, which is the most impacted due to the coronavirus (COVID-19) pandemic that the world is continuing to battle with.
Pointing out that the sector has been subjected to repeated hardships over the years, with the most recent being the Easter Sunday attack that took place last April, and now the Covid-19 outbreak, the chamber stressed that assistance is required to help overcome the "crippling effect" on the industry that is hurting thousands of stakeholders.

In an effort to ease the difficulties faced, the chamber proposes five relief measures that require urgent attention of the relevant authorities.

The first measure is to provide concessions for travel agents, transport companies, tour guides, driver guides and tourist drivers including three-wheel operators, to pay salaries of employees, as it is the need of the hour.

The second is to do away with the Landing Fee and the Embarkation Tax for the 12 domestic flight operators, while providing concessions for the operators to pay salaries. Currently operators have no income through operations as all flights are grounded.

The third is to extend some relief for indirect suppliers of the tourism sector, such as; suppliers to hotels, those engaged in eco-tourism, and handicraft manufacturers amongst many others.

The fourth measure urges to rollout a 'special compensation package' for hotels. The chamber suggested the compensation package should include the accommodation of deferred payments of loan installments, in addition to extending concessionary loans to pay salaries.

The fifth is to provide a grant or an interest-free loan to support Small and Medium Enterprises (SMEs) involved in the industry.

Lastly, the chamber urged the government to seek support from the United Nations World Tourism Organization (UNWTO) to help rebuild Sri Lanka's impacted tourism sector.

To explore the manner in which the five proposals could be executed the chamber has requested a meeting with the government together with the industry representatives.