---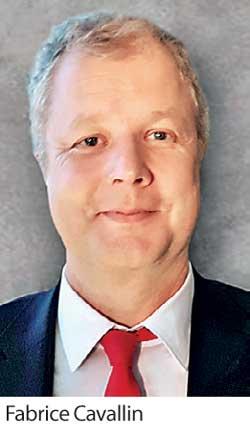 Nestlé Lanka PLC reported lower revenues and profits for the quarter ended December 31, 2018 (4Q18), as the local unit of the world's largest food company suffered from tough market conditions and weak consumer demand.

Nestlé Lanka reported earnings of Rs.16.11 a share or Rs.865.6 million in total earnings for the October-December period compared to Rs.21.95 a share or Rs.1.18 billion in total earnings made during the corresponding quarter a year ago.

The sales weakened by 6.0 percent year-on-year (YoY) to Rs.9.38 billion. The top line of Nestlé Lanka barely changed during the last few quarters, and the profits remained weak largely due to tepid consumer sentiment.
Nestlé Lanka is the producer and the marketer of Nespray full cream milk powder and the importer of many other infant milk powders.

The company also recently ventured into the crowded UHT milk market. Nestlé Lanka says majority of its dairy production happens from the milk procured from local dairy farmers. The company reported operating profits of Rs.1.27 billion for the three months, down from Rs.1.57 billion reported for the same period last year.

"Despite challenging market conditions, we continued to invest. We made significant progress in ramping up our portfolio with necessary product innovations and renovations, and continued to be a positive force in the local community through our products, services and social responsibility initiatives. "2019 is expected to be another challenging year due to a remaining sluggish business environment amidst a hike in commodity prices, combined with the significant depreciation of the currency," Nestlé Lanka Managing Director Fabrice Cavallin said.

Meanwhile, for the full year ended December 31, 2018, Nestlé Lanka's bottom line fell 4.1 percent YoY to Rs.3.49 billion. The sales for the year fell 0.7 percent YoY to Rs.37.3 billion. Switzerland based Nestlé S.A holds 90.82 percent stake in Nestle Lanka while the Norway's Central Bank, Norges Bank has 0.92 percent stake in the company being the second largest shareholder.