---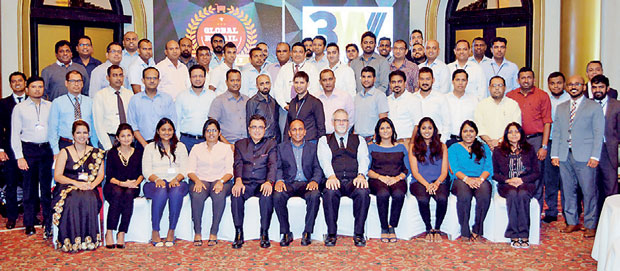 The first Retail Mastery Programme held in Sri Lanka came to a successful close on February 9th.
Organized by 3W Consulting, Sri Lanka's leading Enterprise Renewal and Management Consultants, together with the Global Retail Academy (GRA), the 2-day programme took place at the Crystal Ballroom of Taj Samudra in Colombo.
The aim of the Retail Mastery Programme was to drive thought leadership and top retail talent in Sri Lanka, offering internationally recognized training and qualifications for Sri Lanka's retail professionals. The programme was the first event of the Retail Black Belt Series – an international qualification for retail professional.
The programme was conducted by two of the world's most influential retail gurus and supply chain experts, Prakash Menon and Andrew Cavanagh, featuring sessions on three primary topics consisting of Retail Strategy, Retail Metrics and Merchandise Planning.
The programme was recognized and attended by top retailersin Sri Lanka including companies such as Jaykay Marketing (Keells), Richard Peiris, Singer, Super Colloids Lanka, Whittall Boustead Ltd, Phoenix, Hameedias, Cool Planet, Avirate, Dialog, Dilmah, Hemas, Hettigoda Industries and Dipped Products. Participants from these organizations willnow be eligible to claim the 'Green Belt in Retail' accredited by the Global Retail Academy following the completion of a post-program assignment.
Speaking about the program Prakash Menon stated, "This program offers participants the tools and techniques to enhance their retail workspace and is structured in such a way that they can take the learnings back to their teams and impart the knowledge they've gained within their organisations. The course work doesn't end in 2 days; participants need to go back to work and put into practice what they have learnt, over the next couple of months, and report back on the results, the impact, the challenges etc. through an assignment.
We are not trainers, we're practitioners. The objective of the program is to empower the organization's retail workforce to contribute towards the growth of their organizations, whilst enhancing theparticipant's personal growthand performance. Driving topline sales and bottom line profit is a challenge today, andretailers are struggling across the globe facing competitionin the form of online retailing which is experiencing a seismic change.Retailcompaniesneed to be proactive,agile and flexible so that theycan survive in the industry".
Andrew Cavanagh also commented on GRA's partnership with 3W Consulting;"We want to reach out to as many retailers across the globe, and to achieve this we have to make sure we get the right partners to help us. When it comes toour partner in Sri Lanka - 3W Consulting, we've seen the same vision and passion that we have at GRA and it has been an honor to partner with them in this venture. 3WC has been critical in connecting Sri Lanka's top retail space to our Black Belt in Retail Programme".