---
The Sri Lankan government has been tackling illegal alcohol operations more efficiently recently, which has created more business for formal hard liquor manufacturing companies, the industry's market leader said recently.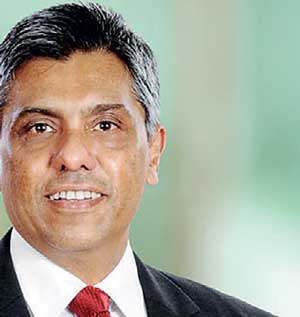 "With a lot of action taken by the new regime, what has resulted is that the unofficial and illicit market, which was there, has shrunk quite a lot. The various regulatory measures that were taken have assisted a formal market player like DCSL," Melstacorp Managing Director Amitha Gooneratne said recently.
Melstacorp's subsidiary Distilleries Company of Sri Lanka (DCSL) is the largest manufacturer of liquor in Sri Lanka and its Chairman Harry Jayawardena in recent years criticised the government for not taking enough steps to curb the manufacture and distribution of illicit and illegal alcohol.
The criticism had continued following the change of the government as well, since Jayawardena, in the DCSL annual report that was released several months ago had said that the "Department of Excise turns a Nelsonian eye" on illicit liquor sales and that moonshine is made "with the blessings of the enforcement authorities".
Analysts placed DCSL's market share of the liquor market at 67 percent last year.
Gooneratne said that following efficient regulation, DCSL's market share has increased marginally during the current financial year.
DCSL posted Rs.79 billion in revenue from the beverages segment in 2016, up from Rs.56.99 billion in 2015, while the segmental profits edged down marginally to Rs.8.39 billion from Rs.8.4 billion in the same period amidst higher taxation.
President Maithripala Sirisena is campaigning to create a country without alcohol or tobacco use.
Gooneratne added that the increased excise duties and taxation last year would be absorbed and the next financial year would see growth in the alcohol market.
"There was a recent budget impact on alcoholic beverages. There was an increase on excise duty and taxation. So momentarily there's an effect but in the second and third quarters, I'm sure it will pick up," he said.
While alcohol was subjected to greater taxation, the 2017 budget requested the tobacco monopoly, Ceylon Tobacco Company PLC, to provide the Presidential Secretariat with a Rs.500 million grant to be used for an anti-smoking campaign.
An increase in cigarette prices a month before the budget had cut government tax collection from cigarettes by half.
Analysts have warned that increasing taxation on tobacco and liquor industries increases consumption of illicit and illegal products.
(CW)