---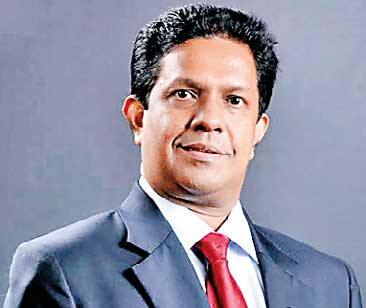 ""By Chandeepa Wettasinghe Interest rates in Sri Lanka are likely to tick up by as much as 100 basis points (bps) within the next 12 months, a top banker said. "I would imagine the rates might go up by another 100 basis points within a year. It's my view," Sampath Bank PLC Managing Director Aravinda Perera said after Sampath Bank rang the opening bell of the Colombo Stock Exchange on the first day of trading in April.
Noting that the entire gamut of strategies of banks rest on how the rates are increased, Perera said that he would like to see rates rising gradually over the period, instead of one-off hikes. He noted that sudden increases in rates had caused a rapid decline in the current accounts and savings accounts ratio (CASA), as depositors are motivated to convert savings into fixed deposits immediately. "We would like to see a more balanced change, rather than rapid change. When the change is somewhat continuous in a small way, we can do something, our strategies can be planned out in such a manner that the banks will make more profits," he said. Commercial banks had raised rates in October and November 2015, in advance of the expected US Federal Reserve's upward rate revision in December.
Pressure stemming from the consumption themes of the recent budgets had kept the Central Bank's policy rates unchanged till the 50 basis-point uptick in mid- February. The Central Bank had said that an attempt to curb foreign outflows as foreign investors returned to less riskier US government securities and settle debt obligations ahead of further rate increases, as well as the need to bring local credit growth below 15 percent, compared to a 25 percent growth in 2015, required the hike. The US Federal Reserve had communicated caution in raising rates last month instead of an expected hike to go along with higher employment and inflation figures,
which in turn had persuaded foreign investors to stop selling off investments in frontier and emerging markets. However, experts are optimistic of Fed rates rising in June as the US economy further strengthens and the Federal Reserve returns to more traditional tight monetary policies. Despite the outlook of rising rates locally, Perera said that credit growth in 2016 is likely to surpass the 2015 figure."This year it's probably more than that. We have more than enough proposals coming our way, but the problem is deposits growth is slow," he noted. He said that banks would have to step up their strategy of the past three to four years by collecting more funds through debentures and foreign borrowings.