---
Marcio Favilla will do the keynote address for the Tourism Pillar on the 12th of August, one of the four growth sectors identified. Favilla is currently Executive Director for Operational Programmes and Institutional Relations at the World Tourism Organization (UNWTO). Between January 2010 and December 2013 he held the position of UNWTO Executive Director for Competitiveness, External Relations and Partnerships.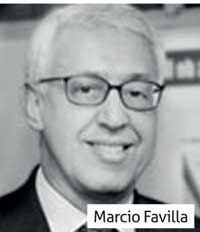 From April 2007, before joining UNWTO, Favilla was Vice Minister of the Secretariat of Institutional Relations of the Presidency of Brazil. Prior to this appointment, he was Brazil's first Vice Minister of Tourism (2003-2007) where he played a key role in the structuring of the first exclusive Ministry of Tourism in Brazil.
During his term as Vice Minister of Tourism he was actively involved in the development and implementation of the 1st National Tourism Plan and worked to increase both tourism arrivals into the country as well as domestic tourism. He was also engaged in many of UNWTO's activities as Head of the Brazilian delegation to all General Assembly and Executive Council sessions in that period and Chairman of the UNWTO Commission for the Americas in 2006.From 1999 to 2002 he worked at the Ministry of Development, Industry and International Trade as Head of the National Department for Business Registry among other positions.Mr. Favilla held offices in Belo Horizonte from 1980 to 1998, first at the Development Bank of Minas Gerais and then at the State Secretariat for Finance of Minas Gerais.
Favilla has a MA in Development Studies from the Institute of Social Studies, The Hague, Netherlands, where he specialized in Regional Development Planning (1985-1986). He obtained his undergraduate degree in Economics from the Federal University of Minas Gerais (1979).