---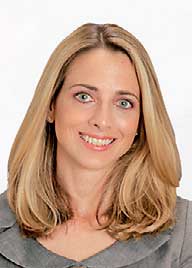 J u l i e M o n a c o , Global Head of Citi's Public Sector Group in the Corporate and Investment Banking Division of Citi's Institutional Clients Group is scheduled to visit Sri Lanka on July 13th & 14th. While in Colombo, she will meet with government officials, regulators and Public Sector clients. Citi has had a presence in Sri Lanka since 1979 and has led local market innovation in terms of capital raising, cash management solutions, risk management, trade financing and corporate finance.
Citi offers a full set of products and services to corporate clients from its branch in Colombo. Citi Sri Lanka is rated "AAA" by Fitch Ratings and has maintained this rating since 2003. Citi Sri Lanka also plays a vibrant role in the community and has contributed strongly towards training and development in the financial services sector.
Given the long standing relationships with the central government, public sector entities and the private sector, the visit aims at further strengthening these decades-old partnerships. As global head of public sector Julie Monaco leads the banking coverage team that is responsible for providing a full range of financial services (transaction banking, capital markets, advisory, sales and trading) to public sector clients globally. These clients include central banks, central government agencies, state and local governments, supranationals, development banks, nongovernment organizations and academic institutions.