---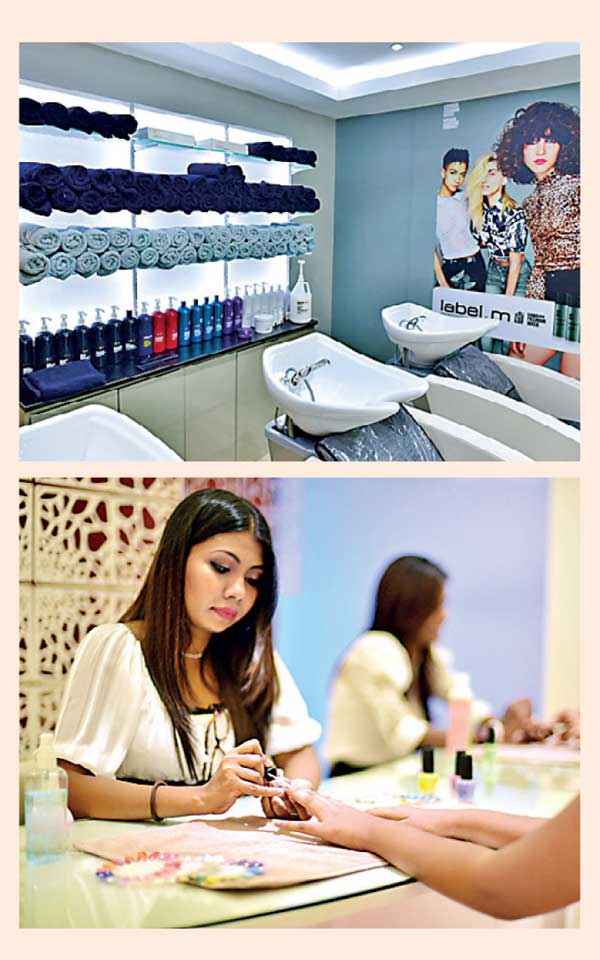 Taking care of one's hair, skin or nails is a celebration of health, success and self-discovery. Toni & Guy has been helping people around the world celebrate themselves for over 50 years. Now, the multi-award-winning hairdressing super-brand is offering Sri Lankan customers an incredible, indulgent experience at its new location in Ward Place.
Central to the Toni & Guy philosophy, the team in Colombo is passionate about helping customers express themselves through style. To create transformations and keep clients looking fabulous, the whole team receives continuous training on the latest trends and techniques, regardless of their previous level of expertise. The style directors, senior stylists and colour technicians at Toni & Guy Colombo have all had a minimum of two months' training at the Toni & Guy Academies in London or Singapore ensuring uncompromising quality in the services they deliver. Toni & Guy Colombo's senior stylists have over 15 years of styling experience each. They are also fully trained and certified in all Toni & Guy standards on cutting and colouring and are a vital part of the global team. The correct environment is essential to delivering the mix of expertise and pampering that discerning customers have come to expect from the brand.
The well-appointed three-story building that houses the Colombo premises is equipped and furnished to meet Toni & Guy's international standards. No detail is too small for attention and each was overseen and approved by the head office in London, from layout to importing European equipment to the branded Label.m products used in styling and treatment. Label.m is crafted with health and beauty at its core, combining naturally sourced ingredients and essential oils with exclusive technologies. Many of the over 81 products in the current collection are Paraben, Chloride and Sodium Chloride free, for the best in natural enhancement. Created by hairdressers for hairdressers, the award-winning collection has been categorized into a simple 4C system: Cleanse, Condition, Create and Complete.
This year, Label.m is the official hair care product of London Fashion Week in partnership with the British Fashion Council. Customers of Toni & Guy Colombo now have the opportunity to indulge in treatments and services using the Label.m, Therapy Rejuvenating, Organic, Thickening and Brightening Blonde collections, as well as Lab Remedy - the in-salon only professional treatment range. The astute Lankan fashionista will recognise this as an unusual and delightful chance to enjoy a rare world-class haircare and styling line of products. This combination of exclusive products and in-salon luxuriousness was the brainchild of Toni and Guy Mascolo, the Co-Founders for which the brand was named.
Their passion was contagious and they were later joined by their younger brothers Bruno and Anthony. The familial spirit is one that has been cherished even through the business' growth into a massive venture with more than 475 salons worldwide. Indeed, when founder Toni Mascolo had the Order of the British Empire conferred on him, he shared credit for the achievement "this OBE is not my OBE – it's ours – everyone who has worked to get Toni & Guy where it is today. We're one big family." This is the spirit that makes Toni & Guy an inspiring workplace, resulting in staff who genuinely care about the service they provide to customers