---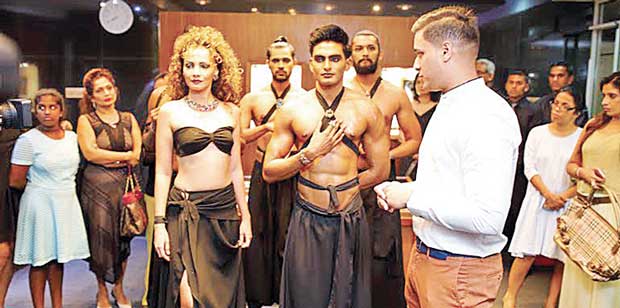 Ayesh De Fonseka, Director of Tiesh explains the pieces to the media and the guests at the launch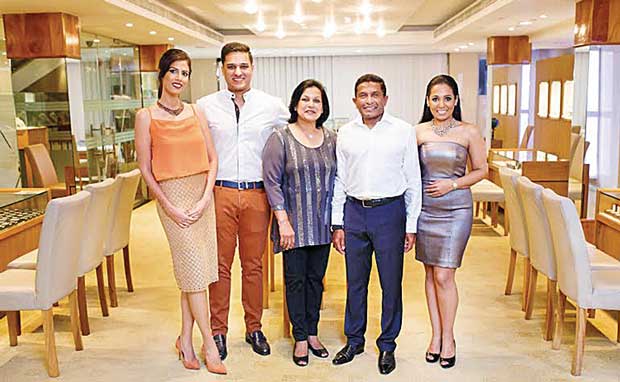 With the forthcoming festive season literally around the corner, Tiesh, one of Sri Lanka's leading contemporary jewellers proudly presents 'Black Temptations', a collection of exquisite black silver jewellery lavishly studded with precious and semi-precious Sri Lankan gem stones.

Ayesh De Fonseka, Director of Tiesh and the creative mind behind the collection says, "The black rhodium plated 925 sterling silver collection presents itself in an amazing range of shades of grey … ranging from enigmatic deep dark greys to almost full black … bringing out an ephemeral element of illusion and mystique. Enhancing this mood and heightening the element of colour and fantasy is the delightful array of sparkling Sri Lankan gem stones which liberally embellish each piece of jewellery".
'Black Temptations' is an enigmatic collection that inspires a kaleidoscope of moods in different people from cocktail to 'glam-night-out' and from casual to gala. It is a very sensory experience rooted in mystique. This unique collection both tantalises and appeals to the visual and creative sense of the discerning woman. It allures her with unique and one-of-a-kind pieces such as necklaces, bracelets, earrings, pendants and rings, each piece seamlessly complementing the other. Each piece also stands out strikingly, either singly or in an ensemble.

"Black Temptations is special in that it is also our very first major collection since we opened our state-of-the-art showroom at Duplication Road, opposite the Liberty Arcade earlier on this year. We're very keen to take this collection to all segments of the market and have made it very price-friendly and very affordable thus appealing to all customer profiles, from mid-range to upper end", De Fonseka added.

Adding to the uniqueness of Black Temptations is the novel experience where customers can sit with the highly experienced Tiesh jewellery designers and create their own pieces. "This, I'm firmly convinced, is very important to a woman where her self-designed piece becomes an extension of herself and literally becomes her alter-ego. There is a unique bond and one that lasts forever", he affirmed.

The stones used in Black Temptations are all locally sourced and bring the best of Sri Lanka precious and semi-precious stones into focus. They have all predominantly come from Ratnapura, with a few from the Matale, and Kandy regions. Each stone, and then each piece, passes through the eagle-eye scrutiny of the De Fonseka Family which takes a personal interest from the purchasing of stones through the entire production process up to the finished product. Tiesh is a highly focused family entrepreneurship with a three decade heritage of high quality jewellery and impeccable craftsmanship. Founder / Managing Director Lasantha De Fonseka and his wife Bryony are today joined by the second generation, daughter Thiyasha and their son Ayesh who ensure that every piece is unique and thus special.

Located at Duplication Road in Kollupitiya, opposite the Liberty Arcade, Tiesh is not only a jewellery store with a reputation to match. It is also an engaging and hands-on learning experience. A preferred destination by a large numbers of foreign visitors, it houses a gemological museum, a testing laboratory, an auditorium, a jewellery workshop and a replica of a gem mine which is a draw among both local and foreign clients.