---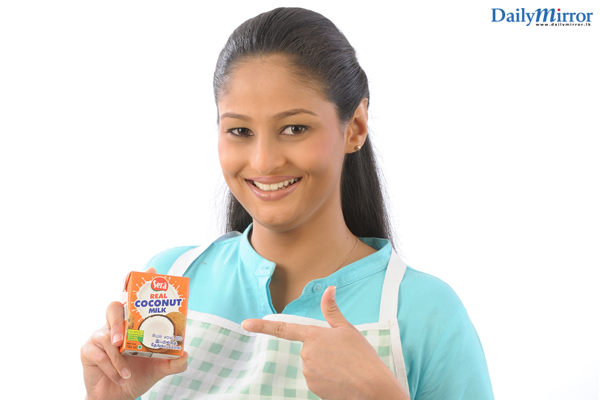 In today's fast-paced world, preparing meals after a hard day's work can be tiring, costly and a full-on hassle. We all struggle with balancing our many tasks and responsibilities all whilst trying to manage grocery budgets and cost of living. For a modern woman, trusted short-cuts that save time and energy, as well as affordable solutions are always in demand. That's where Ceylon Biscuits Limited's Sera Real Coconut Milk offers optimal value for money and versatility. For just Rs. 70, a single pack of Sera can be used to make three different curries that will feed your entire family.
A curry for every occasion: Whether it's a creamy potato curry, an Indian inspired Tandoori curry or a tasty cumin infused chicken curry, the wholesome flavour and natural goodness of Sera coconut milk will add an authentic and tasty twist to any dish. Sera is also the ideal addition to your daily meal plans and can be used to make tasty spreads for special dinners and get-togethers.
Going the extra mile: Sera coconut milk will also go the extra mile in your kitchen or store room, as each pack is UHT treated and can be kept for over a year – saving you countless trips to a grocery store. You can opt to purchase a six month's supply of coconut milk if it's easier for you and save on unwanted shopping trips altogether.
Scratch the scraping: Cracking open a coconut, scraping the kernel and trying to extract coconut milk for a curry is a far too arduous a process, especially for modern women who have minimal time on their hands. With Sera coconut milk, you can plan your family's entire menu for the week and prepare three easy curries without the unwanted hassle of scraping coconuts.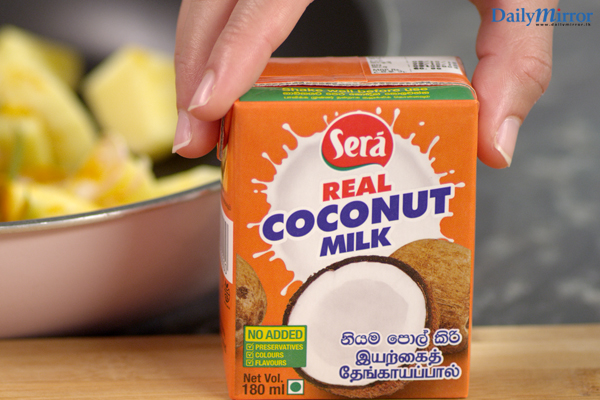 Shop smart by choosing Sera: Sera coconut milk is 100% natural and its even consistency and texture serve as a refreshing alternative to processed coconut powder formats that are difficult to dilute evenly and harbour an array of artificial additives and preservatives. Sera is also produced using state-of-the-art manufacturing processes and adheres to international standards, so for Rs. 70, you can enjoy a world-class product that is tasty, trusted, easy to use and will ensure that your shopping bills don't sky rocket.
Try cooking with Sera coconut milk today, the product can be purchased at leading local supermarkets for Rs. 70 per 180 ml pack.