---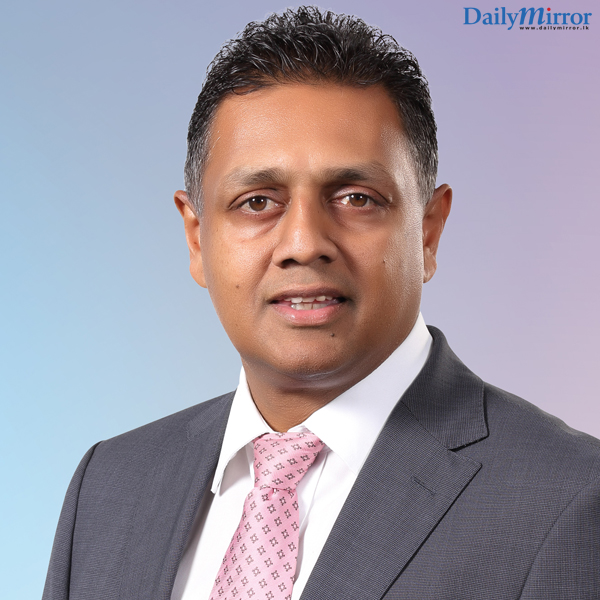 Thimal Perera - Deputy CEO, DFCC Bank PLC
DFCC Bank PLC announced the appointment of Thimal Perera as the Bank's new Deputy CEO, with effect from 16 August 2017.
Thimal Perera has more than two decades of experience in the financial services and banking sector, both locally and internationally. In his new role at DFCC Bank, Perera will support the Bank's stratagem of innovation, digitalization and growth.
Perera was most recently the Deputy General Manager of Hatton National Bank where he guided the retail and SME banking sector. He has also worked previously with HSBC both locally and internationally, the Commercial Bank of Qatar and Barclays Bank PLC in the United Arab Emirates. During his tenure at HSBC, he was the Regional Head of Cards and Digital Channels overlooking the Middle East and North Africa Region and was the Director of Retail Products and Business Banking for Barclays Bank Plc in the UAE.
While at HNB he also served as a board member of HNB Assurance PLC and HNB General Insurance Ltd, having functioned as a member of the Board Strategy Committee, Board Audit Committee and Board Related Party Committee of these companies. He was also a Board Member of HNB Grameen Ltd and was the Chairman of the Board Audit Committee and a member of the Board Strategy Committee, Board Credit Committee and Board Related Party Committee of HNB Grameen.
"I am honoured to be appointed to this new role of Deputy Chief Executive," stated Thimal Perera. "I am joining the leadership of DFCC Bank at an exciting time in its growth, when innovative strategies in retail banking are being introduced."
Perera's experience in the global banking and financial services sector will serve him well as DFCC Bank becomes a key financial player in the globalized financial services sector.
"This is a time when Sri Lanka's economy is becoming closely connected with the global financial sector, and that will bring more opportunities and potential for growth in the banking sector in the country," Perera states.
Thimal Perera is a member of the Institute of Chartered Accountants of Sri Lanka and a finalist of the Chartered Institute of Management Accountants UK.