---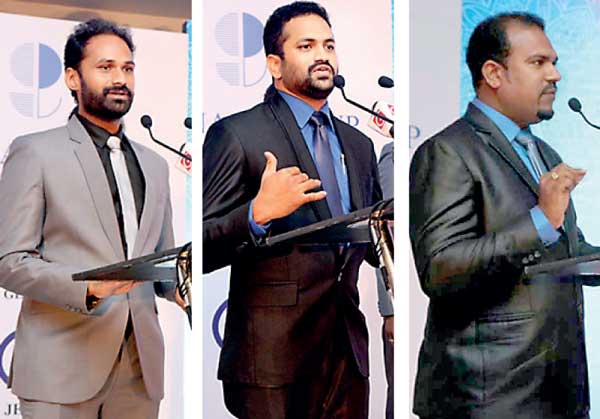 Tapasya Industries (Pvt) Ltd, one of Sri Lanka's newest entrants into the incense product market under the umbrella of Gnanam Group of companies, recently launched 'Thapasya' incense sticks in a variety of exiting fragrances at the 28th anniversary of Gnanam Imports (Pvt) Ltd at the Kingsbury Hotel, Colombo.

Thapasya refers to spiritual practices including deep meditation, reasoned self-discipline and effort to achieve self-realization. The prime objective of the commencement of this business, was to create an exclusive local brand that is on par with international brands which will offer greater return to the sector in terms of promoting local production.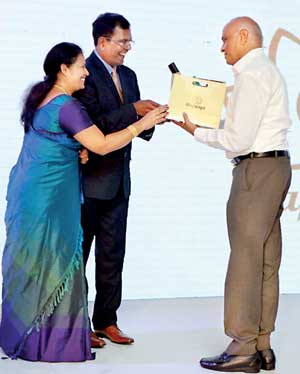 Thus with a vision to provide supreme quality incense sticks and products across all provinces of the domestic market whilst helping the local community to enhance their spirituality, 'Thapasya' has been manufactured using high grade raw materials and its quality is as good as similar products imported from India. The portfolio consists of seven fragrances namely; Kharishma, Kasturi, Lavanya, Madhumalli, VatikaRoopavathi and Navashree out of which only the first 3 will be launched initially and the rest in the months to follow.

The business will function under the leadership of G. Rajendran who is also the current Chairman of Gnanam Imports (Pvt) Ltd, a leading supplier and trader of primary food commodities, spices, pulses and its derivatives based in Colombo. With a history spanning over 28 years in the market, Gnanam Imports will take over all aspects of distribution given its experience of managing such markets over the past years. Having gone through a few disappointing experiences with other brands, Rajendran stated that there were only a few brands in the market that are reasonably priced and spiritually uplifts ones senses and that his main intension was to do justice to this.

B. Thavanesan will also be one of the main components of Tapasya Industries as he assumes duties as Director of Finance. He also expressed his views on the lack of quality products in the local market and he confidently stated that Tapasya Industries will have the required expertise in this country to fill this vacuum.

Commenting on the foreseen success of its product and company, Mr. KavinJeger - Director Operations of Tapasya Industries (Pvt) Ltd. said, "With an exit of major Indian players who predominantly dominated the local market, we saw the need of having our very own product without any compromise to its quality. After many months of research and understanding of the incense industry and its core purposes, we are positive that our product will be able to match the international brands in terms of quality whilst being affordable."

Kavin also added, "Our long term plan goes beyond earning profits and recognition. We want to assist the country's development by decreasing the rate of unemployment by creating job opportunities and improve the local economy through our brand. We also have plans to spread the various aromatic and blissful fragrances to international markets. Although we are in our infancy, we will strive to deliver genuine hand crafted Sri Lankan incense across the country and the world, in a variety of fragrances which blends with every culture and tradition."